The Write Right series is a collection of blog posts geared towards helping writers launch their very own freelance career. The series will cover the things that every freelancer needs to possess or accomplish. Click here to view all the posts under this series.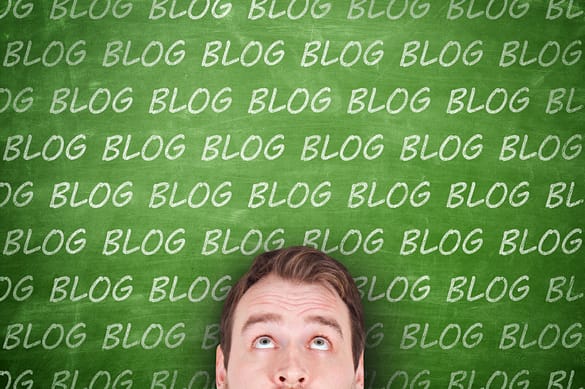 As a freelance blogger, it is important that you learn more than just write well. While writing plays an integral part of being a blogger, there are many factors involved in blogging such as choosing the right blogging platform for you, designing your blog to match your personal or business brand, and marketing your blog to the appropriate channels so that it reaches your target audience.
That's just the tip of the iceberg – eventually, you will also have to find ways on how to earn from your blogging efforts such as using ads, affiliates, and others.
These components of blogging may have little to do with actual writing. As a writer, you will have to get out of your comfort zones by doing the things above to really become a successful blogger.
To ease your transition from a writer to become a fully fledged blogger, below are blogs, websites, and online blogging communities that will aid your progress and teach you the best practices on how to become an effective blogger.
Darren Rowse has been a blogger since 2002 when he start stumbled upon an article about blogging. Since then, he has authored a host of successful blogs like Digital Photography School and ProBlogger.net, the latter of which is great resource for beginner to intermediate bloggers who wish to learn the advanced techniques on how to make money from their blogs.
With ProBlogger Communities, Darren intends to develop a platform where bloggers can discuss the latest trends and best practices in the field of blogging, as well as network for better opportunities in the future. Users should register for an account to access all the site's features, although you will have to contact Darren for more information.
Best blog posts at ProBlogger
Affiliate marketing is one of the avenues where bloggers can build a steady stream of income from their blog. Among the many websites out there that provide information on how to do affiliate marketing the right way, Affilorama is one of the best and most helpful. Aside from the wealth of resources and posts that can be found on the site (some of which are featured below), there are affiliate marketing tools that you can use to help forward your learning with digital marketing in general.
Best resource posts at Affilorama:
Pat Flynn turned a negative experience (getting laid off from his work at an architecture firm in 2008) as a positive one when he established an online business through passive income. The result is Smart Passive Income, one of the most popular and read blogs all over the world due to its comprehensive case studies detailing his successes in online marketing. In particular, his podcasts are a must-listen as he details all the things that you need to know about blogging to become a success story like him.
Best blog posts at Smart Passive Income:
Arguably the best content marketing and copywriting blog online, Brian Dean's CopyBlogger offers some of the most sound advice on how to proceed with your blog online. It covers a wide range of topics such as content marketing, email marketing, and SEO copywriting, among others, to give you a head start with your blogging plan. CopyBlogger also provides tools to help you succeed like the Rainmaker Platform and Synthesis.
Best blog posts at CopyBlogger:
Final thoughts: While there are more blogs and websites out there that serve as great resources to help you get your blogging career started, the ones listed above should be enough to provide you the information that you need.
More on blogging career: