You have surely heard of Pinterest by now, and you have maybe even tried it in the past. But you soon found yourself discouraged due to a lack of followers, creativity with your images, or simply a lack of time.
I hear you on that one…
How would you like to give this monumentally popular platform another chance – a real chance? Here are some highly effective steps on how to make your pins go viral and never look at Pinterest the same way again.
First Off: Follow Only a Niche Audience
I could give you a long, detailed explanation of why you should only connect with other like-minded people on Pinterest. But you should already know the answer as a blogger; consider this a small, friendly reminder.
Personalize Your Pictures
Some images are best left untouched, particularly the ones that truly speak for themselves (beautiful wedding dresses, for example).
Others, however, could use some modifications to make your blog and your brand stand out. If you publish a tutorial accompanied by an image, insert the post's title (or something memorable) into it. An example would be, "The Real Reason You're Not Losing Weight" on a picture of a highly attractive couple. This small change can help you get massive Pinterest traffic once you adapt this technique on a regular basis.
Case in point: It's easy to submit bland images gathered straight from Flickr without any thought put into it. Don't be tempted by this.
Leverage Current Events
Creative writers and bloggers can tie virtually any topic into their blog, whether said topic is related to their niche or not. Have you seen post titles that read, "12 Marketing Lessons Superman Can Teach You?"
Current events are hot, and the more controversial the better. Let's look at Steve Harvey's incident while announcing the Miss Universe winner back in December 2015, for example.
The jokes and memes were everywhere online…
If you have a general computer tips blog, create and pin an image with related, current-event keywords such as, "5 Mac OS Tips Even Steve Harvey Knows for Sure." Don't forget to include related phrases into the pin's description, too.
You get the idea. Trendy keywords can help your image and blog skyrocket in pins and traffic. And thankfully, hot topics and current events emerge every single day.
Evoke Emotion
This goes back to my previous point about avoiding bland images. In addition to pinning high-quality stuff, use images that awaken some type of emotion among your Pinterest and blog followers.
Example: A picture of an injured puppy with the quotes, "Despite the Odds, this Lovely Dog is Now Happier than Ever. This is How it All Happened…"
Apply the same concept to your blog's niche, as there are images to fit practically every subject under the sun. Deliver happiness, thoughtfulness, inspiration, sadness, controversy, and everything else within a healthy and reasonable degree.
Focus 80% on Others' Pictures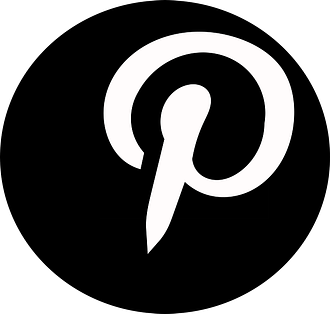 There is nothing worse than a selfish blogger who only bothers to promote his own offerings.
Dedicate most of your time pinning others' images, commenting on them and being all around friendly. Then promote a killer image pointing to your blog once you have absolutely satisfied and connected with every one of your followers.
Turning your Pinterest boards into a dumping ground for your own content is a quick way to alienate everyone else. Don't fall for this. Practicing good etiquette will eventually convince your followers to go above and beyond for you.
Promote More Seriously
Do you find yourself promoting your blog posts like crazy? Sending the latest article to your growing email list, Facebook friends and more? Perhaps it's time you practice the same approach with your Pinterest account.
Many bloggers take social media as a platform that only compliments their overall promotional efforts. Grab Pinterest by the horns and send a monthly invitation to your email subscribers, reminding them of the best images available on your account and blatantly asking them to share them.
Reciprocate the favor with their social accounts (if applicable) to get much more Pinterest traffic, and never put this amazing traffic source on the back seat.
Rinse and Repeat
Finally, remember that consistency is key. I know all of the above sounds like a lot of hard work; you're already busy composing articles, promoting them, managing your list, among other things.
If you are serious about going viral on Pinterest, though, you must implement the same effort you would into everything else that's crucial to your success.
Even if you have to wake up 30 minutes earlier each day to perform the job. Just do it.
How to Make Your Pins Go Viral: Final Thoughts
There are countless ways to leverage Pinterest, and big brands have been using them for years. What techniques are you currently employing?
Also don't miss:
How to Add the Pinterest Pin It Button To Your WordPress Blog