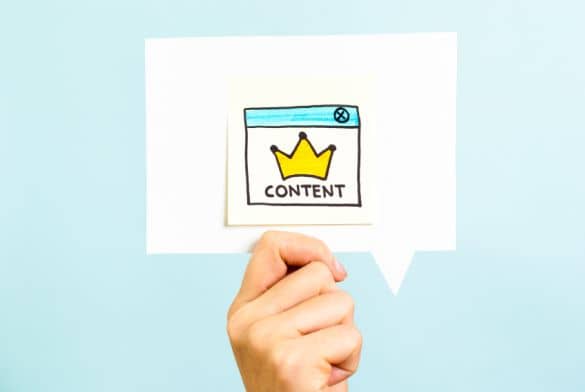 Content marketing is a buzzword no longer. Due to its effectiveness of attracting your target audience using the content you produce, this marketing tactic has become part of an online marketer's lexicon. In fact, businesses are taking notice as well – 71% of marketers have more budget to spend on content marketing.
As more premium is placed in marketing your content, it's also high time that you should use premium content marketing tools to help give your blog a head start, especially getting your target audience engaged with your blog. While free tools used by content marketers prove to be just as effective when used the right way, the advantage you possess against your competitors will dwindle once they soon find out how to correctly use these tools.
Therefore, if you are one of those marketers who received additional compensation to aid their content marketing strategy, you might want to try out these highly touted tools.
Cost: $199 for Pro Marketers, 30-day free trial available, FREE for publishers
By adding a line of tracking code from this site on your blog, you will gain access to a host of data and personalized suggestions that will give you a better understanding on how to reach your goals from the content you have created, as well as turn your blog visitors into converts.
Other features:
Integrate TrenDemon to 3rd party tools such as WordPress and Google Analytics to access data much more conveniently
Actionable insights to help you improve blog performance, from producing and promoting your content
Cost: $99 Lifetime for Bishop (50,000 visitors/month), $499 a year for Queen (500,000 visitors/month)
The site understands the importance of as well-crafted headline, which is why it offers WordPress bloggers the opportunity to write multiple headlines for each post. KingSumo Headlines then tests out all the headlines to your visitors at random. Over time, you will be able to see which headlines were clicked on the most and performed the best. From here, you can remove the headlines that aren't performing well and show the best ones instead!
Other features:
Kingsumo Headlines is SEO-friendly as it won't mess up with your permalink regardless of how many headlines you enter
WordPress plugin is free for updating and can be used to an unlimited number of sites
Cost: $10/month for every WordPress blog, 14-day free trial available
For those collaborating with other bloggers and social media marketers in a content team using the WordPress CMS, using this editorial calendar plugin will help you and your team place all things pending for publication on your dashboard. The drag and drop interface of CoSchedule makes it easier for people to enter the data onto the calendar. More importantly, the tool simplifies communication with others by making your tasks transparent to all.
Other features:
Automates publishing on specified social media sites
Allows for more organized publishing of articles and social media updates to drive more traffic to your blog
Cost: $29 for Starters (Link Building and PR & Social Media)
As Google enforces websites to gravitate away from poor link building practices due to the Panda updates, it is now the age of relationship building that gives way to acquiring natural backlinks and building a social media presence. To help you perform both and achieve both tasks successfully with your blog, BuzzStream is the weapon of choice. This tool focuses on creating meaningful relationships with fellow bloggers and influencers that you can leverage into a backlink to a social media update later on.
Other features:
Research for influential people within your industry or niche, keep track of their online activity, and find those you can connect with
Grants access to multiple users to help them delegate and finish tasks much easier and faster
Cost: Prices not shown on website
If creating content isn't getting it done for your blog, then you ought to curate content as well. Thankfully, instead of hiring new people to do this for you, Curata helps you find high quality content related to your niche to organize and annotate before delivering them to your target audience.
Other features:
Automates search of content so you can jump straight into organizing them
Allows to track and measure performance of published curated content depending on your goals
More on content marketing tools: