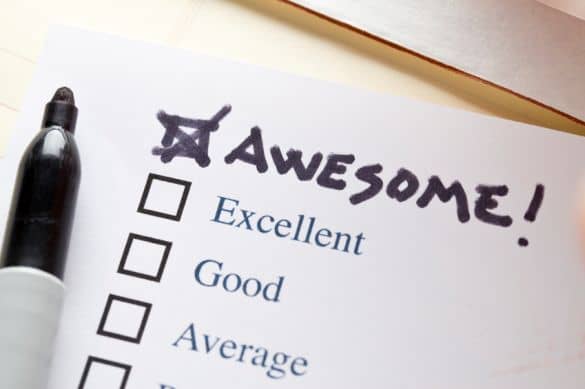 Social proof in online marketing helps shape the public's opinion about your product or service. These include  but not limited to:
Social media shares
Endorsements from industry experts
Ratings and reviews
Press releases
A strong social proof for your blog encourages visitors to form a positive opinion about it.
Having lots of social media shares, positive customer reviews, and celebrity endorsements will compel first-time visitors to believe that your blog is an authority within its niche.
Visitors will then return to your blog to read your latest posts, subscribe to your mailing list, buy your products or services, and others!
If you want to enjoy these benefits from your blog, then you need to leverage your social proof to increase the authority of your blog.
To generate more social proof to your blog, below are things that you can do.
Power by numbers
If you have lots of social media followers and fans, feature these on your homepage. This shows to visitors that online users follow your blog due to the high-quality content published on your blog.
Social shares is another form of social proof that shows how many users have shared your post on social media. For this, use the Share feature of SumoMe (for non-WordPress blogs) and Flare (for WP blogs).
Blogger outreach
Effective blogger outreach will help you build relationships with authority bloggers related to your niche.
One way of doing this is by contacting authority bloggers and sharing relevant blog posts that their audience will find useful.
Another tactic to generate social proof is to send out exclusive content to authority bloggers for free and ask for a testimonial from them. The content can be for sale or is still up for publishing on your blog.
If they enjoy the content you sent out, bloggers will be more willing to send you a positive review. You can use the review on the landing page of the exclusive content.
Feature as many positive reviews from bloggers so visitors who will read the reviews will be encouraged to download or purchase the content.
Blog Comments
If you have existing blog comments from readers that gave glowing reviews to your blog , you can also use them as social proof. Feature these on your sidebar, newsletters, and sales pages to get the desired effect from visitors of your blog.
To get more blog comments from your posts, follow the tips and advice featured here.
"As seen on"
This part shows the popular sites that linked to the posts of the blog. This is a convincing form of social proof especially if sites like CNN, The Huffington Post, Forbes, and other sites linked back to any of your blog posts.
It goes to show that your blog has achieved the authority it deserves, which is why other high-profile sites have linked back to it.
To find out which popular sites link back to your blog content, use Ahrefs and Open Site Explorer to get a preliminary list. You will have to upgrade your accounts on either to get more results.
Once you have the complete list, create an "As seen on" part on your blog's sidebar so everybody can see. Use the company logos to make the part more attractive and eye-catching.
Link back to the page on the popular site where a backlink to your blog exists.
Question: What are other ways to generate social proof for your blog?
More on social proof: