Social media Marketing for the Rest of Us…
In many ways, maintaining a social media account requires as much time as looking after your blog. Thankfully, this doesn't mean the process should feel like a drag.
The following social media marketing techniques can help you build a trustworthy brand while adding a little fun into the mix. Here are 21 quick, actionable and highly-engaging tips you can embrace today and every day.
1. Be consistent: There's nothing more yawn-inducing about your social media channel than seeing content only once in a while. You quickly become irrelevant and your followers stop caring about your brand.
2. Don't be everywhere at once: You've always been taught to promote, promote, promote. This is great advice, but not at the cost of spreading yourself too thin. Stick to the social circle that best identifies with your niche.
3. Share old content: Do you only publish blog posts once a week? No problem; revisit content from a few weeks or months ago, especially if it's evergreen.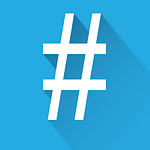 4. Don't be lazy, use #hashtags wisely: But be careful, as stuffing your headlines with pound signs can get quite annoying.
5. Always include images: People are generally more attracted to visuals. Need I say more?
6. Rely on a variety of content types: Speaking of images, don't think you must only post conventional articles. Think of infographics and videos, too.
7. Not every post needs to link to something substantial: Experiment with the occasional quote or interesting fact/statistic. People eat these things up!
8. Mix business with pleasure: Post cheeky content related to your industry every now and then, depending on your audience. Think of a joke that freelance writers can identify with, for example.
9. Go off track: Post updates that are completely unrelated to your niche once in a while, depending on your audience. This reminds followers that you're down to earth and there's actually a human being behind the brand. Post a picture of yourself that time you went hiking, or a photo of your cute kitty.
10. Ask away: Post interesting, thought-provoking questions for higher engagement: Would you rather do this, or that? Why or why not? Also: What would you do differently as a blogger if you had to start all over again?
11. Don't hard sell: Natural content should do the selling for you most of the time.
12. The occasional sell is okay, though: Do you have a limited-time offer or something cool to announce? There's no shame in posting a sales pitch. But this should be an exception, not the norm.
13. Keep it Succinct: Leave the wordy stuff for the source material. People on social media are not exactly interested in long descriptions. Instead, go for something descriptive and highly attractive. This brings me to….
14. Click-bait: This phrase has a bad reputation, but only when the actual content doesn't deliver the goods. One of your updates could be, "We asked 25 people what they think of XYZ. This is what they had to say…" – in this case, there's nothing wrong as long as your headline remains truthful.
15. Don't just depend on blog titles for social media marketing: Have you thought of including something else on occasion? Think of a shocking fact or stat, such as, "9 out of 10 bloggers quit after their first week, and this is why…" (this quote is inaccurate, but it illustrates my point).
16. Don't just use social media as a link dumping ground: Go to your followers' pages and reply to their updates, reshare their content and interact on occasion… even if it's not very often.
17. Leverage seasonal content: Think of summer-themed images and quotes, beautiful pictures of winter, embedded videos that invoke seasonal nostalgia, and so on. Places like Pinterest and Instagram work great for these.
18. Post some news related to your niche: People follow you because they're interested in your niche subject. What better way to connect than providing the occasional industry news? Do this whether the source material is on your blog or on someone else's (even better, try both).
19. Jump on the bandwagon: Noticing an emerging trend or meme? Use it as a social media marketing strategy while it's hot. But hurry, as these go from "cool" to "mildly annoying" rather quickly. The key is to jump in at the right time.
20. Create recurring contests: Host a minor contest every Friday, for example, where users get to caption a photo or perform other fun tasks. Provide them with a 3-day pass to your membership site or a small discount.
21. Be yourself and have fun: Above all else, let your personality shine through. Base your social media marketing around a fun, relatable and highly likeable personality.
Your Turn:
Can you keep this list going? What other quick social media tips are you willing to share? Please post them in the comments section below.
Don't Miss: