The Best WordPress Featured Image Tools
Most bloggers habitually add a WordPress featured image to their posts, which is typically shown next (or above) the article depending on the theme in question. Adding such image (also known as a thumbnail) is only optional, but making it a requirement is a great idea.
For starters, this would provide you with greater peace of mind as you no longer have to keep this in mind. This makes the publishing process a bit smoother, especially if you post new articles frequently.
In addition, requiring a WordPress featured image is crucial if your blog receives a lot of guest posts or is otherwise maintained by a large number of authors. For these reasons, let's look at ways for your WordPress blog to require a feature image, as well as some methods to set one automatically.
Require Featured Image
As the name clearly suggests, this plugin ensures that you and other contributors insert a feature image prior to publishing a new post. Even the "Publish" option is grayed out until you add the required thumbnail, perfect for those times when you're in a hurry and forget about this important portion. Did I mention the plugin also supports different post types?
Click here to download Require Featured Image from the WordPress repository.
Force Featured Image
This plugin is simple in nature, and that's a very good thing. Simply install it, activate it, and you're ready to go. A neat function is the ability to let you apply a specific photo dimension. This helps guarantee that authors insert only high-quality images, or at the very least that all featured image sizes remain consistent.
Click here to download this simple, yet powerful featured image plugin.
G Obligatory Featured Image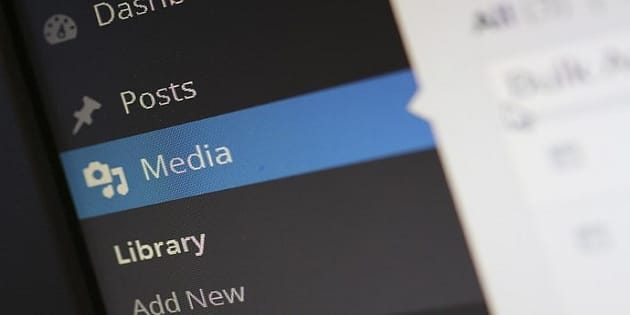 This is yet another effective way to require a WordPress featured image. Although a tad outdated as of this writing, the plugin still works well and even supports different post types. This includes pages, attachments, and other types created through third-party plugins.
Click here to download G Obligatory Feature Image.
How to Set a Featured Image Automatically from a Post
Now let's look at a slight variation of the above, which ultimately helps you add a WordPress featured image to your published posts with ease.
In this case, the plugin will grab the first (or any available) image it finds within a post and then adds it as a featured image. A potential problem here is that not every post contains one, which could lead some articles to not have a featured image at all.
Easy Add Thumbnail
This plugin looks for the first image in a post and adds it as a thumbnail automatically. It also adds one into previously-published posts so that you don't have to manually modify them one at a time. This is a huge time-saver.
Click here to download Easy Add Thumbnail.
Default Thumbnail Plus
This WordPress featured image plugin is quite a powerful one, setting a default picture based on different categories and taxonomies. Much like the other one, it looks for the first available post image and sets it as featured.
An impressive option includes the ability to grab images from YouTube videos and many external URLs that link straight to the picture itself. Use with caution as it's a bit outdated, but it still works like a charm as of this writing.
Click here to get Default Thumbnail Plus.
Final Thoughts
These useful WordPress featured image plugins, along with several stock image sources discussed in this other article, could easily make for a very smooth publishing experience. Do you have other image-based suggestions for the blogging community? Let us all know in the comments section.
Also don't miss: