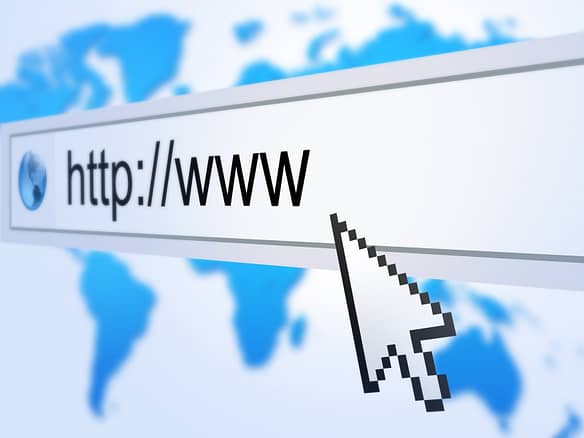 What's in a domain name, you might ask? While registering for a domainin sites like this one here isa breeze, choosing of your domain nameis the difficult part.
If you already have an established brand, then you'll probably want to use it as your domain name to maintain consistency with your branding. However, if you're juststarting out and wish to build your online brand as fast as possible, then you needto understand what rolesearch engine optimization (SEO) plays with the domain name you decide to use.
Following the best SEO practices enables you to makethe most out of your blogand rank for your chosenkeyword. By ranking on the first page of Google search results, you increase yourchances of getting found by your target audience.
(If you have yet to choose a dedicated keyword to optimize for your blog, readHow to Do Keyword Research: A Beginner's Guideand learn how do conduct a keyword researchthe right way!)
But before SEO can change the way you approach building yourblog and creating content, you need to apply it on thedomain name you plan on using. Beloware factors that you need to consider for domain name to maximize performance of your blog.
Memorability
Always go for short and easy to remember domain names, plain and simple. Domain names that are easy to type and recall will drive more traffic to your blog.
Including your keyword
While you want people to easilyremember your blog's URL, you also need to try and incorporate your chosen keyword as much as possible. It doesn't have the same impact on search results as it did before, but using your keyword as part of your domain name is still one of the many factors that Google uses to determine the ranking of your blog on search result. If you do plan on using your keyword, just make sure that itdoes not compromisethe memorability of your domain.
Additional reading:Blogging Pitfalls: Why Where you Register Your Domain Matters
Go for a .com domain
Aside from the fact that almost 115 million sites (and counting) are registered using thistop-level domain (TLD), buying.com domain will help your website become even more memorable. After all, this TLD has existed since 1985 and was the first available domain for purchase in the early '90s.
If the .com domain is not available, a way around this is to include a hyphen in between words (i.e. your-site.com ifyoursite.com is already taken).
However, the problem with hyphenated domain names happenswhen spelling itout to people (instead of your-site.com, they might enter yourdashsite.com) and that hyphens on URLsare considered spammy.
For more suggestions, read "What to do when the domain name you want is not available."
Buying otherextensions
Once you'vepurchased a .com domain, you will be offered to buyother less-reputable TLDs. (.biz, .info, etc.) for branding purposes and to funneltraffic from these extensionsdown to the one you originally purchased.
If your intention of buying these domains isto purely for SEO reasons, then it is best to not do this, according to Moz.
However,Hubspotoffers a different take about purchasing these types of domains:
"[I]f youre simply concerned about protecting a branded website address, its not a bad idea to pick up related domain extensions and redirect them to your home page, just to avoid brand confusion in the future."
Care to add on other SEO factors that people must know about before registering for their blog domain name? Share your thoughts by commenting below!
More on blogging: