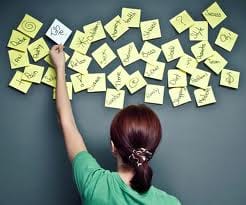 If you're a professional blogger, you know that you don't always have a choice when it comes to what you write. You could stick to writing about topics that you really understand, but eventually you will run out of places to post these types of articles, and you will run out of clients who want these types of articles. For this reason, many writers find themselves writing about topics outside the comfort zone. For example, in the past I have written about a new species of frog that was recently discovered, staph infections, and medical billing software—not really my forte. I had to act like an expert by reading articles by the real experts. This led me to wonder: Is it okay to write about what you don't know?
The Pros to Writing What You Don't Know
You are researching just like everyone else. You are not taking one person's information and simply re-writing it. You are adding value by looking at several different sources and making sense of them on your own.
You will be able to challenge yourself and open your mind to new subjects.
You will have more work available to you. You will be helping yourself by giving yourself new opportunities, and other companies will benefit from the content you offer.
Being a great writer can make a huge difference when it comes to trying to convey information. You could very well be helping readers by giving them an article that is easy to read.
The Cons to Writing What You Don't Know
Although some people will appreciate great writing, others will only appreciate information coming from an expert. In a sense, writing on a topic other than your topic of expertise is misleading to a reader.
You run the risk of writing false information. If you're simply doing research, you might mistake something for correct that was actually proven incorrect in another article. This could get you in big trouble.
This is always much more difficult. It will take you more time to write your article, and you likely won't feel as confident when you finish.
No matter how much research you do, you will likely find yourself sticking to the basics when it comes to a topic that makes you unsure. In other words, it's hard to fake passion.
Do you think it's a good idea to write about what you don't know?  If so, what do you do to make sure that you're writing an article that is really of value to readers? Have you ever had a situation where someone was unhappy with you for writing about something outside of your niche?
Photo Credit: jungleoflife.com
Amanda DiSilvestro is a writer on topics ranging from social media to business credit cards. She writes for an online resource that gives advice on topics including small business loans to small businesses and entrepreneurs for the leading business directory, Business.com.