Among various overall traits, successful affiliate marketing websites have three main things in common: Trust, consistency, and relevancy. Those who struggle to increase affiliate marketing sales are typically missing several ingredients which lead to a large amount of money lost over time.
Here are some of the most common reasons why you are not making many (if any) sales, and ways to improve your chances for success.
Build a Trusting Relationship
I have seen countless bloggers that don't waste time in sending me the newest affiliate product – merely two days after signing up to their newsletter.
A person may subscribe to a mailing list for a variety of reasons, but this does not mean there is a close, trustworthy sense of trust with the blogger in question. Without this trust there is hardly ever a sale, and much less a returning customer.
Before anything else, prove to your subscribers that you are worth of their time and hard-earned money not only by providing value, but by exceeding their expectations. Then, and only then, some money may finally be deposited into your bank account.
Don't Spoil Your Followers
The internet marketing world uses the phrase "Freebie Seekers" quite often, a term that refers to people only interested in obtaining everything for free. Providing free content and materials is always a great thing… as long as this tactic doesn't overstay its welcome.
It's ideal to give readers incentive to sign up to your newsletter or keep coming back to your website. However, one of your biggest priorities is to ensure that you build enough trust (as stated above) so that you can confidently offer relevant products before long.
Providing nothing but free value simply spoils people's expectations; once you pitch any given product, people are likely to be turned off by the perceived bait-and-switch tactic.
To avoid this potential mess, provide roughly 80% free value along with the occasional 20% product recommendations from the moment people start following you. This has helped successful affiliate marketing websites and mailing list owners due to the realistic approach it entails.
Don't Sell Products You Don't Normally Trust
It's tempting to become a product affiliate of those that are relevant to your website; after all, it means yet another piece of paid content to promote to your niche market.
Luckily, blog readers and subscribers are much more savvy and aware of lazy or otherwise questionable sales tactics.
To help ensure you make the sale, provide an honest product review and point out some of the bad qualities of said product. Remain realistic and useful, but still show them why they should buy the product nevertheless.
Otherwise, provide genuine testimonials and give your readers a darn good reason why they should be using a product that you evidently trust and depend on.
Implement a Sense of Urgency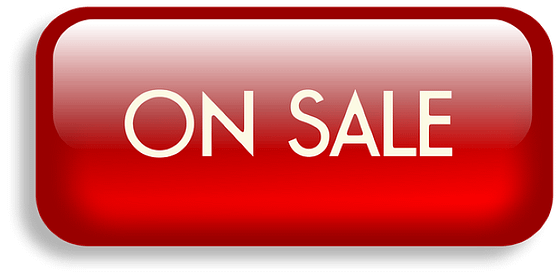 Creating a sense of urgency normally involves selling a product for a limited time, or providing a discount only to a certain amount of people. This works mostly if you sell your own product or service, but there are ways to implement it into someone else's product as an affiliate.
Contact the product seller and ask if he could offer a small discount only to your website and your followers. If you have enough influence (niche traffic and trust) most product owners are more than happy to provide you with that deal, even if only for a limited time.
Pitch the Same Offer Twice (Or More)
For one reason or another, some affiliate marketers are hesitant to pitch the same product more than once, fearing that they could come off as overly pushy.
Whether you execute a soft sale (mentioning the product in passing) or a hard sale (promoting the product heavily) let's remember that not every prospect will buy the very first time. In fact, even some giant outlets experience this behavior for various reasons, despite their long-standing popularity and trustworthiness.
If you truly believe in the affiliate product in question, sell it as many times as you need to (while following the above tips) until you are satisfied.
There are many other ways successful affiliate marketing websites and bloggers sell their products, but the above are some of the more common problems and solutions for active affiliate marketers.
Do you have any tips of your own? Share them with us in the comments below.
Also don't miss: