Editor's Note: This post was written by David Carreras, teacher at National Technological University, online programmer, and Co-founder of PrecioSeguro, specialized in marketing and passionate about mobile technology.
Developing content for startups is totally different from developing it in any other context. When establishing a startup, there are two characteristics that will strongly define our strategy.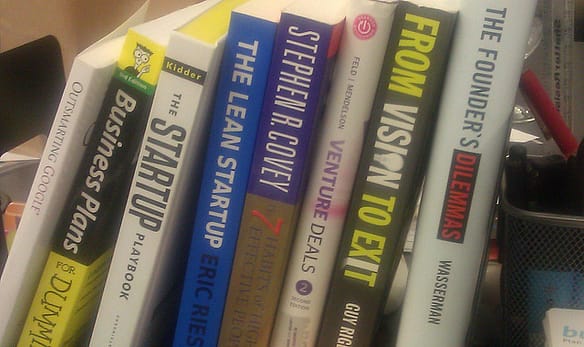 In the first place, an entrepreneurship has highly scarce resources; that is to say, that the possibility of hiring an agency or a third party to develop our content is not feasible. We, as founders, should be the ones who implement this strategy.
Additionally, we should profit from our competitive advantage at all times, as the famous American entrepreneur and investor Paul Graham says: "The best founders are the ones created by founders who are passionate about their projects." That's the key to make the content that we offer be excellent, and we should profit from that factor.
Based on this unique context that a startup builds on the two pillars I've just mentioned, I will share what we did on our online project and how it was implemented at the content strategy level.
From the inside out
Our starting point was to develop a news section for our current clients, and  for the audience in general, about everything that happened in the startup context (products, services, latest news, etc.). This section was and is currently written by us, the founders, and it's what we recommend new entrepreneurs to do.
Let's look at a concrete example. Let's suppose we have a motorcycle startup and we sell motorcycles and accessories online. How do we get our first and future clients?
The best way to do this job in an entrepreneurship is through articles, videos, tutorials, event reviews, new product launches, etc. This is, for example, what Braaap Motorcycle does in Australia, selling worldwide.
A clear example of this is the article that includes a video and a description that explains "How to drive a dirtbike motorcycle".
This is a clear reference of how to use online content for current users and to generate new clients around the world.
If we are truly passionate about what we are doing as entrepreneurs, then we definitely have a lot to share and teach.
Another reference is Kissmetrics, which is software that measures on a daily basis what happens on our website.
They have an excellent news section that I personally check every day in which everything is shared: pieces of advice, tutorials, guides, and what they have learned.
As it can be observed, they are not constantly talking about and exposing their software for us to use it. What they do instead is to offer relevant information that is related to the context in which their company operates.
In order to successfully develop this first content marketing strategy, I recommend considering the following:
The drafting of that news section must be implemented by us, the co-founders; it shouldn't be done by third parties or employees. We are the creators; we have the passion and vision.
We shouldn't talk about our product constantly. We can have articles about our software, explain how it works, what advantages it has, which new tools we offer, and at the same time we are generating value to everything that surrounds our ecosystem: new technologies, tutorials, guides, and videos of how to develop something new, share events, news, etc.
Lastly, we should always go one step further. This means, let's go into technical details no matter how specific they may be. You'll be surprised by the level of interest that can be present in each reader or follower of our job. Let's not stay with something general and of lower value.
From the outside in
Now the strategy is opposite of the above. We used to propose topics of interest and we used to share them through articles with videos, tutorials, guides, and other formats.
In this opportunity, we'll work the other way around. This means offering a section of questions and answers in which users can make their queries. In this way, we are the ones giving them an answer as experts on our job and development.
We implemented a section in our website in which the clients can share their doubts and have an answer from us.
This format of questions proposed by the users gives us the advantage that as many times the same query is shared by other clients, if we give an answer efficiently to one user, it will generally help thousands of other users with the same query.
It will also generate a more serious and complete online startup since we'll be able to have our clients informed all the time and satisfied with our answers.
This reduced 47% of the queries of our clients compared to when this section was not available. Now the users don't need to ask via email the same question several times since all the answers are available for them to check online in a matter of seconds.
This content strategy in a question-answer format is also used by StackOverflow, a world famous company in the programming niche.
They successfully generate millions of visits per day specifically implementing this content marketing strategy.
A more advanced aspect that we can use suggests the option of generating a community of users, editors and moderators, so that it grows over time in an organic way as it can be observed below.
How to start the conversion
Once we have developed the previous items with their corresponding content, we should take advantage of it to organically generate new clients for our online startup.
There are different ways to achieve this.
First, we should always place our logo on the upper part of any content we have developed with the goal of, step by step, generating the recognition of our brand/logo as a new startup.
After this, we should add in a clear and tidy way an attention-getter (description of the service and button) towards our proposal so that every new reader of our news section or user of our questions and answers section has access to our entrepreneurship.
For example, Mixergy, a content site of entrepreneurs that sells online courses, shows us in one of their articles like the one below, the option of using their service before the user starts to read the content in the article.
I personally like this option best. A chat line could be even added in the inferior right margin so that if users have queries they can get in touch with us in that exact moment. A tool that does this and gave us great results is Olark.
Another alternative to generate new clients based on our value content is to use pop ups, as it can be seen below.
We don't want to abuse this last possibility; it's very annoying when it happens more than once. We should set up our site for it to pop up just once for each user.
With these 3 alternatives to transform our traffic through content into a news or questions and answers section, we are ready to begin working with a lot of patience and dedication.