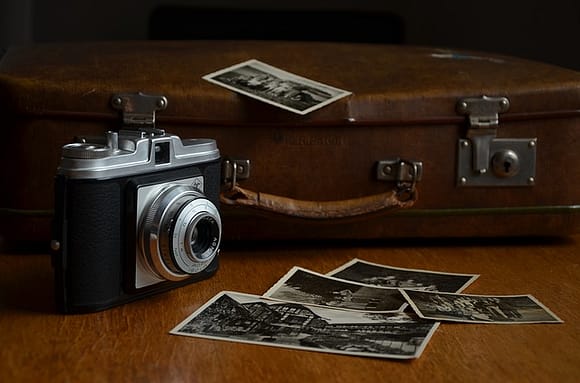 As a blogger, one of the biggest concerns you will have is finding images online that you can use without any trouble with the law.
The easiest way around this issue is to hire a photographer to take photos for you. The Dog Book Company, for instance, owns the images in this list of quality french bulldogs pictures.
However, if you have neither photography skills and the design chops to create images yourself, you have a potential problem on your hands.
Bohemea is a cautionary tale for bloggers who used photographs without consent of the owner. Her Tumblr blogs, which contained 100,000 posts over the span of five years, was deleted by the microblogging site due to complaints about her unfair use of copyrighted content.
Had Tumblr informed Bohemea of the complaints ahead of time, she would have been more than happy to take them down herself. Instead, the law came down hard on her. Whether or getting her blogs wiped out was justified is immaterial – this only goes to show that you must observe the ethics of publishing content, which includes images, on your web properties.
If you're not aware of the laws governing the content you will use, it's your fault.
Bohemea is just one of the many bloggers and marketers who have been financially crippled by copyright infringement. The threat is real and it's best to learn how you can prevent your website or blog from incurring the same wrath from the law.
Below are basic tips and advice on how you find good images for your site and evade copyright infringement.

When they are listed under Creative Commons
Images filed upon Creative Commons can be used for your blog or website as long as you apply proper attribution on the image to its owner. Also, there are different licenses under Creative Commons so you have to be wary of the rules or conditions applied to each.
Among the websites that offer images under Creative Commons, Flickr and Wikimedia Commons are the best out there.
When they are acquired from stock photo sites
Stock photos have taken a bad rap over the years due to how ridiculous they look. However, when used correctly, this type of visual content can help encourage your visitors to browse through your site or blog pages.
Popular royalty-free stock image sites let you download from their collection of thousand high-quality photos for a price. If you don't have the cash to shell out for their services, you can always take the free route by downloading from these stock image sites at no costs to you. The problem with the latter is that the choices are limited.
When they are taken from press kits
Websites have a press section that contains files about product or service information and images. The content found in this page exist for the purpose of getting more PR from other sites, which means you can take and use them online.
If you're reviewing their products or discuss their business or company as part of your post, you can review the images from this page on their sites.
Use of these marketing materials adheres to the Elimination of Fair Use Rationale in Promotional Photos.
When they are created using an online image tool
The ability to create images using a design tool has been made much easier with Canva and PicMonkey. The drag and drop feature from both tools lets you create images from the ground up in a matter of minutes using different backgrounds, templates, and elements.
You can even use stock photos you've downloaded and edit it as you see fit. Add your website or blog logo and URL as your watermarks (assuming that the image you will download allows you to remix and edit the file). This is important if you want your pages to be shared on image sharing sites like Pinterest. Learn how you can do this by reading this post.
Creating an image using either tools absolves you from having to deal with copyright infringement since the image is free from any law.
Additional tips:
To ensure that your use of images on your website or blog is clear from copyright infringement, always link back to the page where you got the image from. This form of attribution should protect you from
Make image owners reach you easily by providing a link to your Contact page if they have questions or requests regarding your use of their images.
Create a Disclaimer page on your site explaining to readers that the images you've featured on your website or blog are not yours and that you have placed proper attribution on each image used to direct back to the image owner.
If you unconsciously committed copyright infringement, take down the image in question immediately.
Final thoughts: Being able to use images online should no longer worry you if you followed the tips and advice featured in this post. As long as you observe the guidelines on how images can be used, then you should be fine.
More on using image online: