Most bloggers are relatively comfortable performing everything themselves. Sadly, this is often because many blogging-related tasks go ignored or the effort is only half-hearted.
To reach maximum results from your business and marketing efforts, I highly suggest you allow a virtual assistant (VA) to assist you.
The good news is that outsourcing doesn't have to cost an arm and a leg, as you can provide them with fairly small tasks and also choose when they get to work on these.
Let's break down many common things performed on a regular basis to help figure out which tasks bloggers should outsource.
Research-Based Work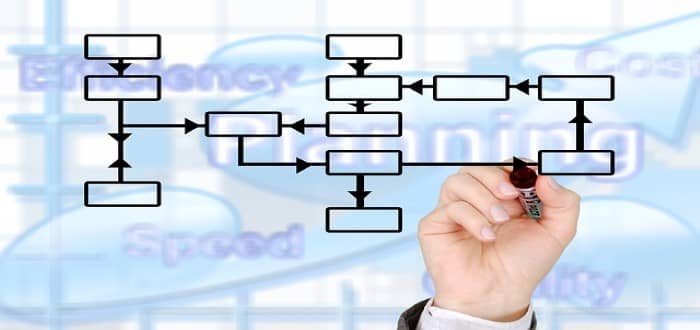 Research will ultimately determine how useful your content is and prevent a lot of time wasted on obscure or otherwise redundant subjects. Some tasks bloggers should outsource may include:
1.Topic ideas: This is especially important if your niche is extremely narrow, as you may occasionally be unable to come up with topics if you're simultaneously worrying about everything else.
2.Similar topics: Luckily, one idea often leads to another. For example, How to Bring Killer Traffic from Linkedin might also be discussed with other social platforms.
3.Content Outline: Along with each blog post idea, your VA should compose an outline or a series of subheadings. You can either provide specific instructions or let the person decide (if s/he is experienced enough).
4.Keywords: This is a big one if you really care about SEO. Merely trying to "guess" which key phrases might perform well just isn't enough if you want to maximize organic traffic.
5.Crucial data: Think about facts, statistics, surveys, and other important factors that make a great blog post. I recommend this other article that covers places to find facts and statistics, then handing it over to your assistant.
Complimentary Content
While your post shouldn't look bloated, some tasks bloggers should outsource include various details that nicely compliment the overall article.
6.Images: Finding an image doesn't take much time. However, you should delegate it if you'd like someone to also customize it – perhaps by beautifully embedding your post's title into it, for example.
7.Supporting video: Thankfully, there's a YouTube video describing just about anything these days. Your VA should be able to dig a relevant video that strongly compliments your article.
8.Quotes: Not only do quotations make your article look more professional, they also provide a chance to connect with the source and perhaps work together in the future.
9.Linking: Every single article should contain at least one internal or external link, though preferably both. Bloggers should outsource this task if a website already contains hundreds of related content.
Content Types
Dedicating your time solely to standard articles is fine, but outsourcing gives you the chance to tap into other publishing platforms you might otherwise ignore. Why neglect YouTube's millions of followers, for example?
10.Video creation: A video doesn't necessarily have to consist of a professional spokesperson. A proficient VA can design a set of slides with your article's most important sentences, then use public domain soundtracks from YouTube's extensive library.
11.PDF conversion: Have your VA convert your article into PDF format, especially if the information is extremely detailed. In fact, you can even sell that information (along with some bonus tidbits included) on marketplaces like The Warrior Forum, therefore creating multiple income streams.
12.Infographics: These are hot and always manage to catch people's eye, especially now with the rise of visual marketing.
13.Slides: Sources like SlideShare are always around, and you shouldn't ignore them if you could easily have someone convert your content for it.
14.Articles: Last but not least, bloggers should outsource an entire article even if they enjoy writing. The key here is control, as they can choose to pass this task around only when the need arises.
Management Tasks
Content creation and preparation is only half the battle. Bloggers should outsource the following in the event they're too busy or overwhelmed with other aspects of the business.
15.Blog comments: Do you get dozens of comments per article? Then you already know how time consuming replying to everyone can be. Note that some may consider this a gray area, and you should probably make it clear that you're not necessarily the one behind the keyboard.
16.Post Scheduling: Ask your VA to schedule them if your blog receives many guest post submissions.
17.Email replies: Is your blog mildly popular? You may start receiving guest post inquiries or general questions on a daily basis, especially if you sell products and services.
Promotional Tactics
Promotion is perhaps the most important part, but sadly it's often neglected by bloggers. Considering how crucial this is, bloggers should outsource at least one of the following:
18.Outreach: Have someone look for fellow bloggers and contact them. You should always introduce yourself prior to blatantly asking for favors, however. Mentioning them in your articles is a great way to build a potential working relationship over time.
19.Comment on other blogs: Never stop commenting on other bloggers' posts, even if this doesn't happen often.
20.Additional publishing platforms: Where else can you promote your content? Perhaps you'd like to syndicate it, in which case sources like Kingged.com and various forums are ideal.
21.Social media interactions: Outsourcing this alone could save you hours each time you publish. Sharing it via your own profile is just not enough, as your VA should ideally look for "Groups" and connect with others in the social space.
Final Words
You shouldn't delegate every single aspect of blogging even if you had the money and the resources. That said, there is nothing wrong with outsourcing several tasks that are typically time-consuming and painful to deal with.
Have you started outsourcing some of your regular blogging needs? How is that working out for you?