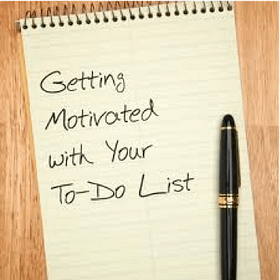 Even if you're not blogging for profit just yet, there will usually come a time when you want to make some money from your blog. After all, you put hours of hard work into creating the blog and you want people to read and enjoy your content, so it's nice when advertisers and visitors recognize this. If you're blogging for fun then you have it a bit easier because you have the freedom to do whatever you want, but if you're eventually planning to make your blog profitable then it's important to follow an order.
Many bloggers assume that they can do the easy blog aspects—speaking with advertisers, utilizing PPC, etc.—first; however going out of order when trying to make a profit can cause quite a few problems. In most cases, trying to do one thing before another will force you to backtrack. For example, obtaining analytics before you've even started optimizing your website might be a waste of your time.
This then begs the inevitable question: What is the order of blogging for profit, and how long will it take to make it happen?
Steps to Creating a Profitable Blog
Creating a blog that can really bring in a large number of visitors involves analyzing every aspect of that blog. Below are a few steps a blogger should follow to make sure that he/she isn't missing an important part of running a blog:
Step #1: Have a focus and create an "About Us" page.
If you want your blog to really thrive, you have to make sure you have a focus. People want to come to your blog for a reason—they like to know what they can expect. Even if you want your blog to be "random," try to have a rhythm to the randomness. Create an "about us" page to help you clearly focus your blog and help others understand what your blog has to offer.
Step #2: Read similar blogs and discover what type of content is buzzing.
You always want to put your own spin and your own angle on the content that you're writing, but it's important that you're offering content your readers will enjoy. You want to make sure you stay in line with your competition. Learn what's buzzing and keep up with the latest news in your industry. Being able to bring in real-world examples will make any content more interesting for most readers.
Step #3: Focus on SEO. Optimize your website as well as each article for Google.
Here is where blogging for profit becomes tricky. SEO, or search engine optimization, is how you will get your website to the top of a search engine results page (SERP). SEO requires you to do keyword research and then optimize your content and your website for the keywords you'd like to rank. For example, if you wanted to rank for the keyword phrase "top Italian restaurant," you will want to make sure that the headings in your article, the title, and all of the Meta data includes this keyword. There are many, many aspects of SEO, so some bloggers actually hire an SEO company to help with their efforts.
Step #4: Promote your content via social media and other marketing channels.
Social media is quickly becoming one of the most important aspects of blogging. Bloggers are more active on social media than many of those in other industries, so it's important that you have accounts on all of the major networks (Google+, Twitter, Facebook, and LinkedIn). Every time you come out with a piece of content, share it on all of these channels (LinkedIn you may want to be a bit more careful and only share professional related posts). You also want to make sure that you have people following you or connected with you on these channels so that the promotion really matters.
Step #5: Setup Google Analytics and begin gathering data and trends.
You always want to make sure that you're collecting data about the success of your articles. Many profitable blogs go through A/B testing to decide which landing page is the most successful, which tagline, which layout, etc. Google Analytics will also help you understand the patterns of your audience and help show you which articles are being read and which have a high bounce rate. Being able to understand these trends will help a blogger understand what he/she needs to do in order to really give readers what they want.
Although there are many other aspects to running a successful blog, these steps are some of the most important and should be completed in this order. If you switch a few of the steps, you could end up having to backtrack on the progress of your blog.
Photo Credit: blog.ecoenduring.com
Amanda DiSilvestro gives small business and entreprenuers SEO advice ranging from keyword density to recovering from Panda and Penguin updates. She writes for Highervisibility, a nationally recognized as a Top SEO Company that offers online marketing services to a wide range of companies across the country.