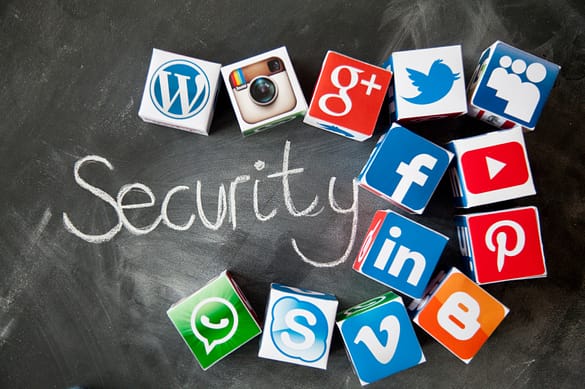 Internet security is a funny thing. But not too funny for these industries that were hit by data breaches this past year.
Despite the extra precautions taken by these companies, their security were no match against the cyber criminals who passed through the cracks to steal personal information.
Big or small, your online business is a target to such threats.
According to IBM, there were 1.5 million monitored cyber attacks in the U.S. in 2013. From a business standpoint, security breaches cause 29% reputation and brand damage, 21% lost productivity, and 19% lost revenue.
Part of the lost revenue may come from your social media activity. Considering that social media is bound to unlock $1.3 trillion in value over the coming years, this channel must be included in your marketing plan.
But just like any online account, there's a risk in getting hacked on social media. Just ask Burger King. Or Donald Trump.
As an online user, you need to keep your social media security tight to prevent data breaches from occurring. Here are some tips to keep your accounts safe.
Develop password management strategy
Come up with a strong password that includes symbols, numbers, and ambiguous characters. You can use a password generator for this.
To increase social media security, change your password every few months.
Also enable two-step verification. Upon entering your log-in details, the site will send a code to your smartphone. You will have to enter the code on the site to complete the process.
Streamline social media operations
It is normal for your social media team to register for different accounts to increase your reach. But there must be a way to moderate creation of new accounts. Get them to document all registered accounts so they can be accessed later on for editing. This also allows the team to delete social media accounts that aren't working for you.
Assign point persons to be accountable to passwords of specific social media accounts. This way, when problems arise from your social media activity, you will refer to them.
Clean up apps linked to your social accounts
Signing in using your Google or Facebook when registering to apps is easier than creating an account and filling up your information. But apps connected to your social media can be culprits of security breach.
Snapchat experienced a breach when an unauthorized third-party app SnapSaved.com, which saves the messages sent on Snapchat, was hacked. The breach led to 500MB worth of images leaked to the public.
To prevent third-party apps from leaking personal information and data, use MyPermissions.org to see apps that your social media accounts are connected to. You can disconnect third-party apps you're no longer using to decrease the chances of security breach.
Prepare for the worst
As mentioned, there is always a risk for your social media to get hacked. If it does happened, your best defense is a best offense.
Delete posts or tweets that slipped through the cracks and post a message explaining to your followers what just happened. Take the breach in stride and reply to those who were offended by the posts in a calm manner. Get your relations manager to fix the damage with your customers.
For more suggestions on how to prepare your crisis plan, download this free guide by HootSuite.
More on social media security: