Unfortunately, it's not uncommon to start a blog and simply let it die a slow death over the years. We refuse to let the domain name expire, but at the same time there's not much being done to give it the momentum it needs.
If this sounds like you, consider these tips to inject some much-needed traction into your blog.
Analyze Your Most Successful Content
Just to clarify, "Successful" refers to any post that gets more traffic than the rest on your blog, even if it's just a small amount.
The point here is to milk the subject for all it's worth. Maybe you stumbled upon a non-competitive subject or found a few unique phrases? In any case, replicate that success by writing similar topic variations and following that trend.
If you had reviewed an obscure service or software, can you write a separate piece detailing its best features and/or other tips?
Don't Be So Dismissive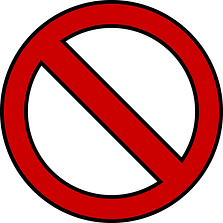 In the years that I've spent browsing niche forums, I've noticed how common it is to declare any technique as "Being dead" or no longer bringing results. Not because the person speaks from personal experience, but rather because said technique isn't new anymore.
Don't neglect something simply because its newness wore off a while ago.
We have a nasty habit of always searching for something new and exciting, particularly when it comes to getting blog traffic. This leads many to dismiss just about anything without giving it a real chance.
For example, did you know there are still people bringing substantial traffic from Yahoo Answers?
If your blog just isn't getting off the ground, take a good look at everything you've heard over the years. Which of these things did you honestly try to the best of your ability? Which of these did you quit simply because the work was hard, time-consuming, or simply felt like yesterday's news?
Don't Overwhelm Yourself
You've probably heard some bloggers encouraging you to open 10 different social media accounts to maximize your reach.
The problem? This is a misconception and it certainly doesn't apply to everyone.
If you have a recipe/travel blog, for example, then I would gladly advice you to hop on Instagram and Pinterest. Other than that, it's not necessarily "crucial" to get on Twittter and Facebook, especially if you're already a bit overwhelmed to begin with.
Point is, focus on one or two select channels instead of treating too many sources poorly. Don't join something merely because it exists and stretch yourself thin. This allows you to gain blog traction as you place heavier focus on what matters.
Speaking of Social Networks….
Size doesn't matter; it's how you use it.
I see gigantic social profiles all the time, and the owners are happy to share other people's content. Sadly, no real results are ever seen because their audience is too broad or too disengaged.
It's always ideal to engage them with things other than links 24/7. Don't be afraid to post the occasional opinion, a joke, an open-ended question, or a funny meme (when appropriate).
It's about relating to your audience as a human being in general, not just about showing them the latest articles all the time.
That being said, take this into consideration if your blog has failed to take off. Then, in time, this should gradually help bring more traffic to your property. Strive to share a wide range of interesting updates and then, once in a while, hit them with something that's more promotional in nature.
Speak Your Mind
To gain blog traction, think of techniques to make your blog pop. Even if you're an introvert, become a fan of speaking your mind if necessary – at least in the blogosphere if nowhere else.
If you're always avoiding what you really want to say, this may lead your blog to feel generic and bland. Don't be afraid to (respectfully) disagree with someone (or something) and state your opinion.
Likewise, don't refrain from blasting the occasional email to your mailing list for fear that no one will respond to your requests.
As you continue to open up, others will gradually follow suit and, as a result, you will slowly gain blog traction.
A scary (but potentially effective) example involves writing an opinion piece about someone you disagree with. Maybe this person insists there's no such thing as passive income or believes there's no real money in freelance writing…
Explain that person's version of the issue, followed by yours. Then, invite said person to look at your article and continue the discussion openly if necessary, along with others not directly involved.
Your Turn
What techniques are you implementing to gain blog traction and keep it successful? Please share your best tips!
Don't Miss: