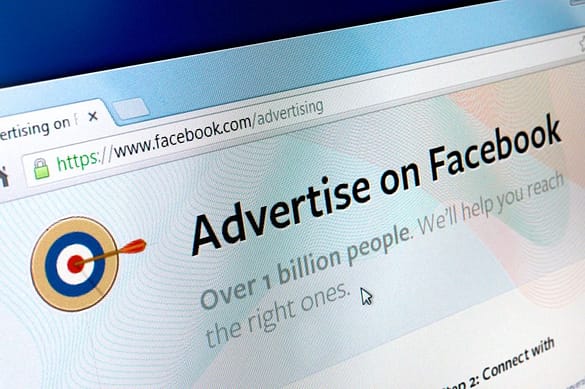 Look out Google – you're not the only site that affects businesses when changing its algorithm.
At the start of the year, Facebook tweaked its algorithm to reduce the number of "overly promoting posts" from users' news feeds. What the social networking site aims to block out are the following:
Posts that solely push people to buy a product or install an app
Posts that push people to enter promotions and sweepstakes with no real context
Posts that reuse the exact same content from ads
Not long ago, Facebook also decreased the organic reach of Facebook Page posts to just 1%.  For every 100 followers you have, only two of them will be able to see your updates.
This puts small online businesses and bloggers at a severe disadvantages against their big brand competitors. Not only will they find it difficult to find an audience from Facebook, but also have to revamp their "overly promotional" campaigns to fit into the ad guidelines set by the social networking site.
While the intention is noble (provide users a non-disruptive experience when using the site), it may signal the end for businesses from using Facebook as a marketing channel for them to tap on.
On the other side of the coin, this simply means that you as a marketer or blogger will need to put on your thinking caps and come up with something creative to get around these algorithm changes and increase the reach of your Page.
Below are ways on how you can do this.
Promote informative posts
Using the Boost Post feature on your landing pages won't do you any favors in the long run. Instead of leading your target market on Facebook directly down your sales funnel, promote your blog posts or resource pages in your site instead.
On top of keeping in line with the latest Facebook algorithm change, you provide value to your target market.
Examples of posts to use the Boost Post feature on are evergreen content, long-form content using the Skyscraper Technique, or the creation of free downloadable resources like white papers or ebooks.
While these posts are not transactional in nature and may not lead to more customers in the long run, you can still include this content type in your conversion funnel.
Diversify your channels
Facebook is a great way to reach out to your audience but it is by no means the only way. If you have relied on this channel for traffic all this time, then you may need to consider other avenues to refer your target market to your blog or site. In fact, there's life outside Facebook if you're diligent enough to use other social media sites for referral traffic.
Also, have you tried building a mailing list and running email campaigns there? You can use your blog as a relationship builder and get more traffic from there through smart content creation.
These are just examples that you should consider if Facebook is no longer working for you.
Final thoughts: While Facebook has become more aggressive with changing their algorithms, it doesn't necessarily translate to less traffic for businesses – it produces the most referral traffic across all social media platforms. Nonetheless, the algorithm changes prove that Facebook are willing to jump the gun in exchange for a better user experience, marketers and businesses be damned. It's either you adapt to their ever-changing rules or prepare for Plan B.
More on Facebook: