Justin Tadlock, of Theme Hybrid fame, has published a new entry describing how to display links to all images sizes within WordPress (or on your attachment pages). The attachment page often is a forgotten area in many a WordPress design.
At Splashpress Media we also made sure to pay extra attention to the attachment page in our redesigns and all our newly designed pages also include an 'Attachment gallery' as can be seen in this ForeverGeek post. Click any image in that post or just visit an attachment page:
Justin's entry explains how to include links to every image size in your designs.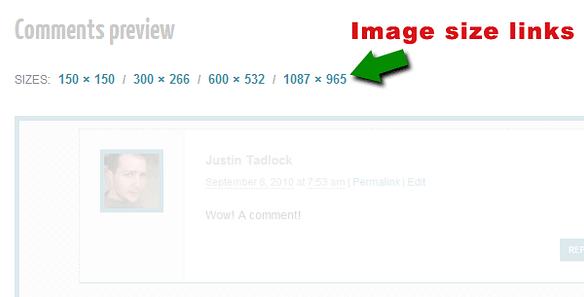 Read Justin's tutorial here