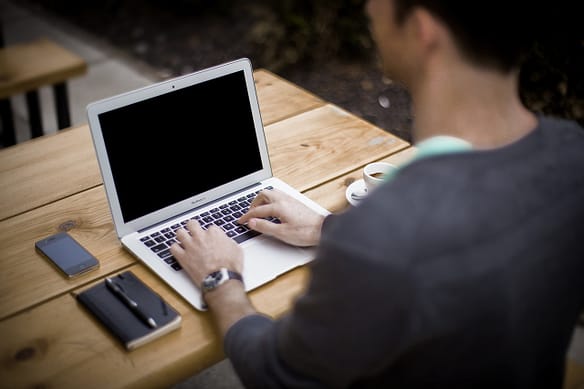 Conventional wisdom will lead you to hire writers from sites like oDesk, Elance, and Freelancer.com for your blog. However, to even find a writer that fits your needs from these online work platforms, you will have go through a rigorous and time-consuming process of trial and error. You will be stuck filtering out hundreds of applicants and trying them out with written exams. This may take weeks or months to finish. And even then, considering the ratio of great writers to the not-so-great ones, there is no guarantee that you will find the writer you're looking for.
This practice ultimately proves ineffective especially if you're looking to hire a blogger immediately. Therefore, if you want a world-class writer to include as part of your team while cutting through the nitty gritty process to save you time, then you need to follow alternative ways on how to hire great writers listed below.
Go to your favorite website related to your niche and find authors who have written great content
YouMoz is the user-generated content blog of Moz, the ever-popular SEO consulting company. This blog allows Moz users to chime in about online marketing and share their wealth of knowledge to the blog's visitors.
Most of the content found here are well-researched and are often case studies with statistics to back up their claims. This approach to content writing provides readers with actionable and relevant information about a specific matter regarding online marketing.
Authors here have their own page in the blog that contains links to their website and social media. From there, you can reach out to them and pitch your job offer to them.
There are sites out there that supply high-quality content value similar to YouMoz within your niche. However, one thing is clear: these are the great bloggers you should hire  – people who knows the value of the information they write and writes it in the best way possible.
Join in groups and communities
LinkedIn Groups and Google+ Communities are great places to find writers for your blog. Most of the members in a group are site owners who promote and share their online content and are willing to engage and network with like-minded people.
Once accepted, you can click through and read the posts written by members of the groups. If they supply great  information and make for a compelling read, then you should reach out to that person and see if s/he's willing to write for your blog on a regular basis.
When joining groups , however, be wary of those filled with spam and links to unrelated sites. Therefore, when joining communities from both sites, you have to sift through the posts in the group to see if the members are sharing relevant content about the topic.
How to close the deal with the great writers you've found
Be reasonable with the amount you're offering in relation to the number of words you require for each article.
If you're conducting an exam, it is highly recommended to compensate them for their efforts. This is small price you pay for hiring a great writer.
Make sure to follow through with the payment to avoid complications.
Offer them an author bio on your blog so they can include a reasonable amount of links pointing to their website and social media accounts.
If you'll notice from the tips above, all of the sources where great writers can be found aren't job sites. In fact, these great writers are probably not looking for a job at all! However, aside from possibly getting their valuable writing services, it's all about reaching out to online users and building a connection with them. Eventually, you can leverage the relationship you've cultivated over time into a new project or venture that will benefit you both!
These are indeed unconventional approaches, but if they do work, they'll be worth the effort.
More on blogging: