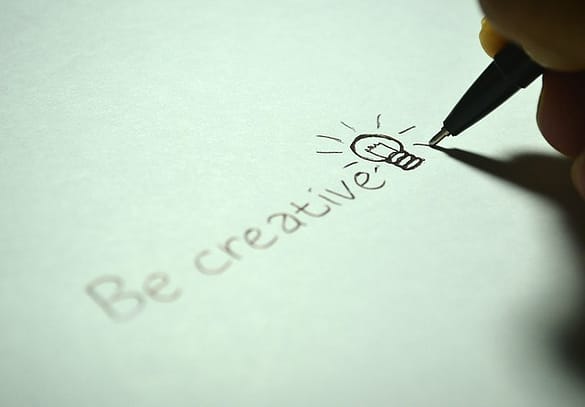 When setting up a blog or a site, one of the most important things you need to focus on is publishing high-quality and unique topic. However, whereas writing a good blog is one way, finding a different angle to a topic that has been done to death arguably holds more value.
What you want is to provide your target readers with exceptional content that hasn't been discussed by other people online. Doing this positions your blog or site as an authority within your niche because its content provides solutions and answers to topic in the most unique way possible.
If you need tips on how to find such topics, below are sources to help generate ideas and keep you inspired with your content writing.
Use title generator tools
Beat writer's block and take away the guesswork from finding unique topics for your blog by entering your target keywords on these title generator tools. These will provide you with several titles to choose to write in your site or blog.
Granted, not all of the suggestions can be used or even make sense, but you can repeat the process to let the generator return you with new ideas. You can use the results to help you build off from the ideas and create better topics.
Additional tips: Use the tools to come up with multiple posts and include them on your editorial calendar. This way, you have topics and ideas lined up for the coming months so you don't have to worry about running out of topics during this period.
Refer to popular culture
The popularity of Game of Thrones has made its way into marketing. There have been posts that connects this award-winning HBO show to promoting your business, email marketing, and content marketing.
A quick look at other popular shows and figures in mainstream media reveal that The Godfather and Backstreet Boys (!!!) have been used to make the connection with business and marketing.
Surprisingly, these posts were able to tie in the show's elements and themes to a marketing framework and get their point across.
Despite this gimmicky approach to writing content on your blog or site, one thing is clear: looking at the posts's social proof will show you increased shares in social media and engagement in the comments section.
The idea behind using Game of Thrones and other popular shows in television is the ability to take something that is ubiquitous and applying it to something less familiar (in this case, marketing). You can try out using shows you're familiar with and try to tie them into your specialty and blog niche.
Additional tip: To truly make your post unique using this suggestion, you can look for shows from other countries (for example, Der Tatortreiniger or Stromberg in Germany using a Smart DNS). This allows you to provide a familiar yet unique experience to your readers and attract readers from those countries as well.
Refer to Quora
This premiere Q&A site is ripe with content ideas bound to inspire you with writing your content.
Searching for your keywords on the search bar will give you results filled with questions asked by other users about your topic. Scour through the results to find questions with the least engagement and replies. If you know the solution to their problem, create a post answering their question and share the published post on Quora. Doing this lets you promote your content straight to people who wish to find out the answer.
Additional tip: You can also use Quora to curate content for your blog. To find out the benefits and (easy) process of content curation, refer to this post.
More on unique topic sources: