If you want to achieve greater heights for your blog, you need to get a wider audience. For that, you'll have to go through different channels of digital marketing.
In this post, we'll talk about the ways on how to use social media to promote your business. It is a long-term commitment that will help you reach more audience and build stronger relationships with your readers.
A social media campaign can be complicated at first. To help you start you start promoting your blog on social media, continue reading along.
Always be active
One of the most effective and easiest ways to promote your business blog is through posting to your social media. What you can do to market your blog using social media is to include a link to the blog post before posting it. This could be a quick summary of what your blog post is all about or just simply quoting someone that you can relate to your post.
There are lots of social media websites that you can post from, but just keep in mind to post regularly or else promoting your business blog is less likely to be effective.
Use hashtags
Using hashtags can earn more traffic to your blog and can make your blog more noticeable to people. Remember to use related hashtags when promoting your blog so that more people can discover your promotions. Promoting your business blog by using hashtags can further extend your reach to the right people because audiences often use hashtags to look for similar posts on the platform.
Actively engage with your audience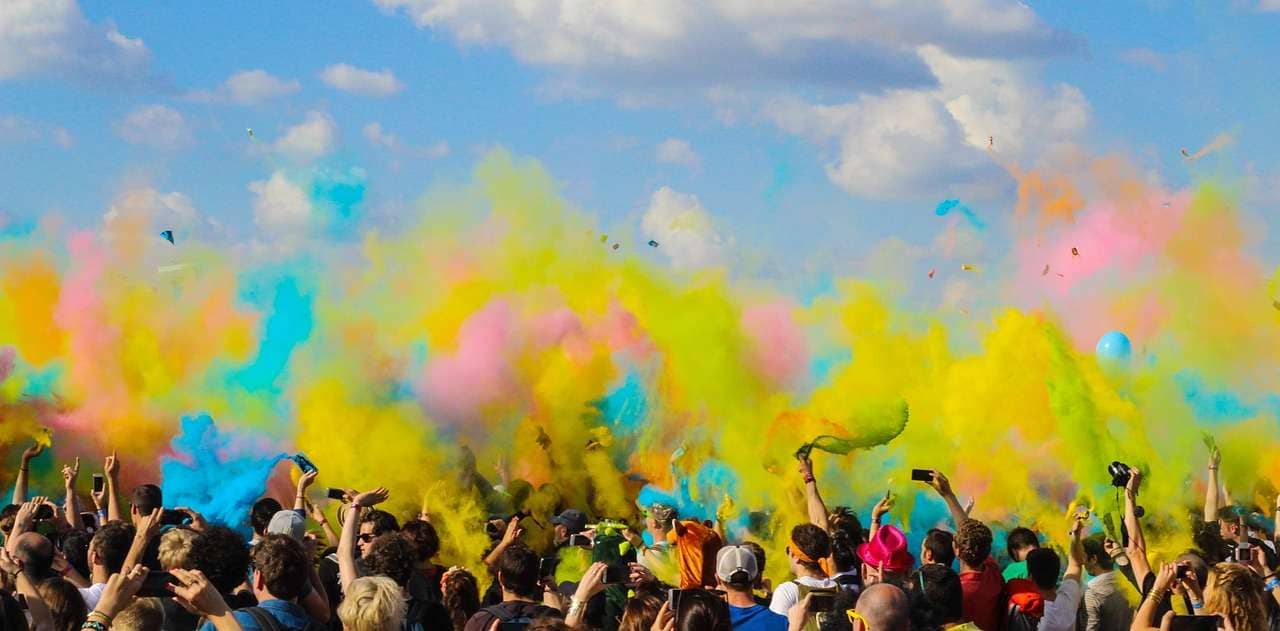 When posting on Facebook, you can put as many as 10,000 characters, but only the first 480 characters can be seen in the timeline. It's important to put the main part of your message into the first 480 characters; the rest can be seen by pressing the See More link.
Join groups on Facebook related to your niche
How do you actively engage your audience? One thing you can do is to join groups with the same interest as yours. There's a massive supply of groups that you can join on Facebook and LinkedIn that will help you promote your business blog and connect with like-minded people.
Engage on Linkedin
LinkedIn has fewer characters you can use compared to Facebook. It allows you to update around 600 characters; any text beyond the first 150 characters, audiences has to click the See More button to view the rest of your post. But this doesn't necessarily mean that it's a bad thing, because the lesser and concise characters you input, the more likely people would read it.
Another way you can connect with potential site visitors on the platform is by using an automation tool like Expandi. It lets you safely automate the engagement process with people who are likely to visit your website. From here, use this touchpoint to grow your relationship with them and turn them into your followers.
Lastly, LinkedIn also allows you to republish your blog posts on SlideShare or LinkedIn Pulse that will surely be helpful for your blog's reach.
Respond to positive and negative comments and ask for feedback
You can't expect everyone to like your content. That's why whether you receive a positive or negative comment, you must take time to read not only the positive but also the negative ones. Plus, always ask for feedback. Your audience's feedback will help you tremendously in creating better content that is specifically suited for them. They also like to know that their insights matter to you.
Tap social media influencers
One useful and nice way to promote your business is by tapping social media influencers. Influencers can help increase your brand's awareness and boost your audience at the same time. Consider collaborating with the influencers within your niche; they'll be able to help you promote your blog through them as well as gain insights from their own experiences.
Consider paid advertisements
Ads on Facebook, Instagram, Linkedin, and Twitter can go a long way with the right techniques.
In fact, digital ads including social media have already surpassed TV in the US.
If you know how to use social media to promote your business properly, then you'll only need to know some of the basics. But do note that there are lots of techniques that successful social media advertisers use. If you want to make sure your success, hire someone who can do this for you. But be careful when hiring one, read this so you'll have an idea of what to look for.
Conclusion
Blogging isn't always about writing content; you also have to factor in how you will spread this content to your audience. This way, you'll be able to reach more people that you can share valuable information with.
Have you used any of these ways above? Let us know which one worked for you best!
Related posts:
How to Properly Use Social Media to Drive Blog Traffic