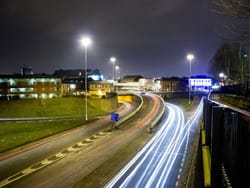 Many people blog for fun while others blog to make money but at the end of the day most of us all have the same purpose in mind and the game is all about one thing, one word: traffic.
There are many different approaches to blogging and the best way to achieve long term success with your blog is to create valuable content but sometimes your entries need that small push to take off and you will have to promote your entries, often relying on friends/colleagues to get those first submissions/votes on social networks. On platforms such as StumbleUpon or Reddit verticals those first initial votes can make the difference between no referrals or thousands of visitors to your post.
So off you go hitting up all your friends on Twitter, Facebook and in Basecamp. Guilty as charged.
In this entry I am going to show you how you can easily set up a private network with WordPress and 3 plugins only, to promote your entries among, together with friends, hoping for those often crucial initial votes, submissions to the main social networks to maximally promote your awesome content.
Install A Private WordPress Setup
Once you have established a small, stable group of voters it is time to setup a private WordPress installation. Use a subdomain or even a domain you have available for this, and if you didn't make your blog private during the setup but installed it via Fantastico, go to Setting -> Privacy and check I would like to block search engines, but allow normal visitors. Save this setting now.
Next you will need three plugins:
1. Make Your Site Members Only
The first plugin you need is Members Only: use to plugin to make your setup accessible to only members. Invite people and create them author accounts but I don't think you should share this site publicly.
2. Link The Posts Immediately To The Entry You Want To Promote
To make the private network work properly, you will want to submit the URL of the entry you are trying to promote to the social bookmarking, discovery sites and not the permalink to your private network. The easiest way to achieve this is with Mark Jaquith's Page Links To plugin. Once installed you now have the option to add the URL of the original post as permalink for every entry.
It is important to add the URL of the post you want to promote here as otherwise your setup won't work the way it's meant. This also is the easiest way to replace the permalink in your feed. The main inconvenience is that you won't be able to visit single posts, but when following this guide, you won't need these.
3. Add Your Button Farm
The last thing you have to do now is to add buttons to submit the entries to the social bookmarking sites. Although I am no fan of buttonitis, this time I'm all about those buttons!
In my experience the optimal plugin for our private setup is Sociable. Activate the buttons on the front page of your private site.
The real beauty about this setup with Sociable is that you don't have to visit the private site on a regular basis to submit or promote entries but you can hide in your feed reader and still push posts submitted by other members. Check the RSS feed items box in the Sociable settings to achieve this.
Without investing anything, you can now can easily share the entries you want to promote with other social voters and maybe you might be on to something big and your blog is the next one to skyrocket.