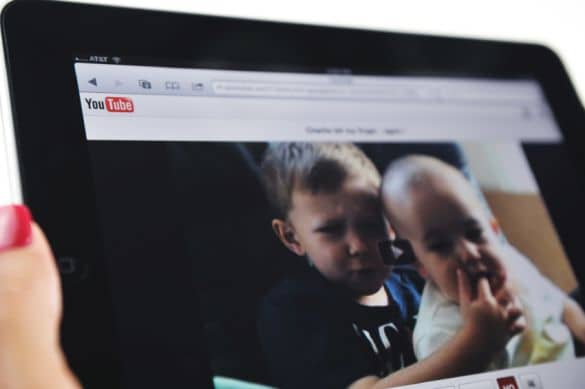 Video is such an effective form of visual content that it can hike up your sales.
According to this study by Conductor and Invodo, video viewers are 1.6x more likely to purchase than non-video viewers.
The link contains a free downloadable white paper on how to create SEO-friendly video content to improve your rate of investment.
By downloading the resource, you will understand:
how to refine your buyer's journey with your video content
what "video green fields" mean and how to take advantage of them
what tags to include in your video sitemap to make them more discoverable
This white paper is the second part of Conductor's video SEO research. We covered the first part on this blog in this post.
Here are additional video content hacks not mentioned in the white paper.
Turn slides into videos
If you have existing slideshow presentations from a conference or a trade show, convert them into videos and find a way to include them in your content marketing.
For Microsoft Office users, here's a link that teaches you how to convert your slides. It also tells you how to add voice-over on your video slides to create a more dynamic presentation.
For non-Office users, you can try out SlideTalk and create video content using your slides. SlideTalk also offer automatic voiceover, by using high quality speech synthesis, so you don't have to worry about investing voice equipment.
Use company pictures as videos
Using pictures of employees during team buildings, parties, and events is a good way to humanize your brand. This also build trust with your target market who are looking for companies that are run by actual people.
Easy-to-use tools like Animoto and WeVideo should get you started with this.
Tap into the power of Instagram
This popular image sharing site also lets you create 16-second videos to share to your followers.
This Instagram marketing guide covers the basics (growing your followers, creating videos that engage) and advanced (running a contest) techniques of using this tool.
Record your webinars
You can use the recorded webinars as exclusive content on your site.
Create a landing page for each (or use the existing sign-up page of each webinar). For those who weren't able to attend the event, they can view the video by filling up the form with their name and email address. Set up an autoresponder so that they will receive the link to the video on their email.
By doing this, you are able to acquire their personal information that you can include in your mailing list. You can then create specific campaigns for them to boost your ROI.
Why write if you can shoot a video?
Instead of writing a how-to or tutorial article, why don't you just shoot a video that shows viewers how to get things done? Like using vodka as a cleansing agent.
Or how about teaching people how to do SEO the right way?
If you compare these videos to their written counterparts, you'll notice how much more compelling and engaging videos. Which is why you should do more of these!
There is concern that these types of videos are difficult to create and time-consuming. But instead of focusing on the negatives, think of the positives that these will do for your business in the long run.
It's all about changing the mindset and making video work for you, not the other way around.
Here's a post that tackles with this very issue and how you can turn your conference room into a studio.
More on video content:
(Image from iStock)