Ideas to maximize your existing blog posts
It's quite common to write an article, perform some initial promotion, and then move onto the next one. But have you ever considered doing much more with it?
As an avid blogger, you should already know about some basic ways to repurpose blog content, including:
Turning it into an infographic
Making a video from the article's main points
Splitting it into an autoresponder series
Posting its main points to Slideshare
Aside from the above, I'd like to discuss several things that are not necessarily practiced very often (even if some are well-known). This is to remind you of their overall usefulness while also covering some newer tactics.
Expand Upon an Existing List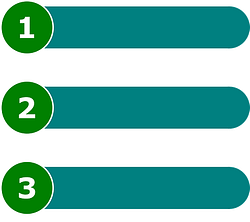 Many blog posts today (including this very article) consist of "listing" things, such as "7 Ways to Get Traffic."
Did you know that many items on a list can actually be fleshed out and turned into their own, standalone article?
If you had mentioned "turning blog content into an infographic" in a previous listicle, a standalone version could go into much more detail: Best sources to create infographics, best colors to use based on topic, selecting the ideal font, and ways to share it with the help of influencers.
Look into previously-published lists and see how you can spin some of those items, which might just spare you from researching a brand new topic idea. You may even interlink between said new article and the existing one, considering they would be somewhat related.
The "repurposing" part, of course, comes in doing the following…
Quote Yourself in a New Post
Some of us thoroughly enjoy reaching a certain word count, and this is where pieces of existing content comes into play.
When publishing a new article that's somewhat related to a topic you've covered before, go back and paste a small portion into the new piece. Inform readers how this small quote relates to the topic at hand while also linking to the original source, enabling you to repurpose blog content and mixing it with brand new information.
Use this to get your point across or to remind readers about anything in particular that will complement the new article.
Sell It
I see a lot of guides for sale on marketing sources like The Warrior Forum and Digital Point.
Have you written a mega blog post consisting of 3,000+ words which is packed full of data and useful resources? Then why not sell an enhanced version?
Insert additional details, more statistics, or an exclusive interview with an influencer…. then sell it across several platforms.
Even better, you could also sell that enhanced version on your own website for a dollar or two, just below the original version.
For example, list 300 ways to make $50 in 24 hours for free, while selling the remaining list (600+ ways) for a small price at the end of the post.
Publish an Excerpt-Based Roundup
Roundups are undoubtedly popular, but not every blogger embraces them because some are too focused on creating brand new content.
Composing one roundup-type post each month allows you to still keep your blog updated and your audience satisfied, as you add more meat to a specific paragraph (or item) from a previous article.
If your site publishes 5-10 posts each month, for example, grab the absolute best part from each article and add them into the body of a brand new post. This existing excerpt should be accompanied by a new opinion or fact just below it.
Update It
An effective way to repurpose blog content can be as simple as keeping it fresh.
Look into any piece that's at least two years old and add new bits of information. Update the images and maybe even the title if necessary – if you feel this makes sense for both readers and search engines alike.
This allows you to promote it to your mailing list all over again and share it on other platforms as a newly-updated piece.
Republish/Syndicate It
Most blogs want nothing to do with previously-published posts, but some platforms are more forgiving.
Grab your existing content in its entirety and repost it on public forums and user communities. Marketing sources like The Warrior Forum host a ton of actual blog posts that its author simply republished as a new forum topic.
Other places include Kingged and Medium, which are always useful as a means to repurpose blog content in syndicated form.
Your Turn
What other unique or helpful things have you done with your existing content? Feel free to share in the comments section below.
Don't Miss: