Let's analyze why many bloggers fail…
In 2009, The New York Times reported that roughly 95% of blogs are abandoned. And even if these stats have improved almost ten years later, you're still faced with massive competition thanks to the millions of blog posts written each day.
It's no wonder many of us get overwhelmed with blogging.
I had recently written a post on New Year's resolutions for bloggers, and today I'd like to follow up on that.
The following article aims to help you analyze everything about your business in the event you are failing, and explore some practical ways to overcome common blogging problems.
First, Organize Your Thoughts
The term 'Failure' is often subjective, just like many other aspects in the blogosphere. For this reason, I suggest you make a thorough list of everything that's personally bothering you about blogging.
Are you experiencing a lack of traffic?
Is your mailing list size getting stale?
Are you lacking conversions?
Is your social media following not growing at a desirable pace?
Maybe you're making money, but not quite enough to sustain you?
The most important step to resolving any and all blogging issues is to identify the problem and handle it one at a time.
Think About Past Efforts
A common reason why many bloggers fail is because they move on too quickly.
Simply put: What have you tried already and how did you go about it? If there's anything I have truly noticed over the years, it's the fact that we are often quick to dismiss potentially solid strategies.
We often read and learn about a certain method, only to abandon it the very moment things get tough. Then we move onto the next/newest idea without thoroughly giving our previous efforts a real chance.
Does this sound like you? I know it's definitely applied to me.
Keep in mind that testing even one thing may take weeks, if not months. For example: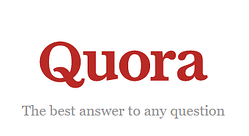 Have you honestly tried leveraging Quora or Reddit traffic longer than two weeks? If so, can you break down the titles/headlines/information you provided to gauge whether there's room for improvement? Maybe everything is correct on your end but a lack of consistency made it difficult to obtain ongoing results?
Another set of questions can be asked just about anything: Are you not making money from that shiny affiliate product? If so, how is the product's landing page? Can you A/B test between various pages using altered copywriting techniques?
The possibilities here are endless, which is why it's so easy to get overwhelmed but just as important to tackle one problem at a time.
What Benefits Does Your Blog Lack?
Maybe your blogging ventures are great and offer a lot of value to your audience. Depending on your market, however, you may be forced to go for that extra mile as some niches are just tougher to crack.
If you're offering a free e-book with your newsletter, for example, analyze it from the average reader's perspective. Ask yourself:
Does it really resolve a problem?
Does it provide the convenience my target audience craves?
Should I double – or triple – the information in the book?
Is the headline really all that convincing? If you provide a list of "300 websites to work remotely," for instance, try to include a rough estimate of how much money people are set to make (money really does talk).
Lastly, perhaps a good tactic here is to look into a similar blog you admire and break it down. Can you learn from it and adapt similar tactics? This could range from the overall design to the way the author communicates with his audience.
Reassess Where You Stand
Sometimes the answer to your blogging problems lies beyond products, services, and other materialistic offerings. Sometimes ignoring what's right under your nose is why many bloggers fail.
Are you focusing primarily on sales? If so, are you coming on too strong? And how's that friendly personality resonating with your audience? How often are you communicating, and what are those conversations mainly about?
I have gradually adapted a quirky and conversational style into my blogging, because that's just the way I am in my everyday life and this is how my blog audience often is as well.
So, take a second look at your style as well as the way your audience reacts. Again, looking into similar blogs can give you a really good idea…
Let's Try New Things
Assuming that all of the above has been checked and re-checked, perhaps it's time to dive into those things you have always thought about but never quite implemented.
One such example includes paid ads….
Yes, I know, it's a scary thing to play with money. But as Carol Tice pointed out, this is usually one of the things that sets successful entrepreneurs apart.
Can you spare $25-$50 per month to boost your blog posts on Facebook or other platforms?
Otherwise, look into experiments that don't cost any money. For example, turning your homepage into a landing page (great for newsletters).
First create the front page you would like to use from "Pages>New Page" as well as a separate page named "Blog."
Then, simply go to WordPress>Settings>Reading and change the "Front Page" to the newly-created page from the dropdown menu.
Finally, change the "Posts Page" and select the "Blog" page you just created from the dropdown menu.
Other crucial tips
Connect with fellow bloggers: Many bloggers keep repeating this same advice over and over. Trust me, it's for a reason. Just imagine your blog being featured in a massively popular website. It all starts with a simple friendship.
If all else fails, sometimes we must face the (sad) reality that not every idea or niche is a winner. I have personally tried several ideas in the past, only to discover I was better off moving on.
Conclusion
This article is just full of questions, isn't it? Thankfully, questions lead to answers. Answers lead to knowledge. Knowledge leads to success.
There are plenty of reasons many bloggers fail, but just as many options to help prevent such failures. Let's remember that blogging is an ongoing learning experience, so it's highly important to pick every little detail apart while also remaining realistic.
Can you suggest other ways to become a successful blogger? Have you dealt with failure in the past? How did you deal with it?