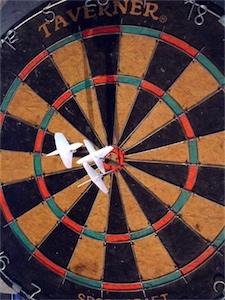 Content scraping is a major issue nowadays and most sites are the victim of scraping. Even here at Splashpress Media many of our sites are duplicated across the web and sites such as The Blog Herald and BloggingPro are duplicated several times every day, often entries are scraped more than 20-30 times. Nevertheless we do not care 'too much' about this and have found an own, editorial, approach/policy to deal with the issue of content scraping.
Our own Jonathan Bailey, author of BloggingPro's Blogging Pitfalls column, founder of Plagiarism Today and CEO of Copybyte, explains how we generally deal with plagiarism and content theft at Splashpress Media in a new entry on Jack of All Blogs.
The surprise for many is probably that in most cases we do not react at all, instead we have found a new way to turn MFA and content scraping sites into free advertising. Check Jonathan's entry out over at JOAB.