So today I hit the road to attend the first annual WordCamp Chicago, an event that is sure to be fun and interesting. Many of the people online that I connect with on a fairly regular basis will be there, some have already arrived in the windy city, while many more will be arriving throughout today and early tomorrow.
My wife is coming along with me, not to attend the conference, but because this might be the only "vacation" we get this year, so more than just the conference, we are going to try to make the most of our trip.
I am looking forward to interacting with the people that attend, and hope that everyone is half as excited as me (I could barely sleep last night, it was like waiting for Christmas morning).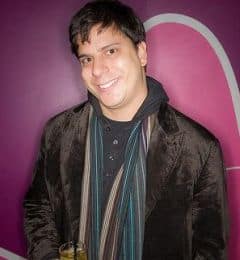 If you want more information on what's going on, Jeff Chandler has already started a back channel on his WPTavern Forum. This is a great place to list where you'll be, what you want to do, and what you thought of sessions as we go through the one and a half days.
While there is no plan for video recording of the sessions, Jeff might also be live-streaming some of the sessions over UStream.
Lastly, and most importantly, if you see the guy in the picture with this post, wish him a Happy Birthday. It will be Jeremy Wright's 30th birthday!