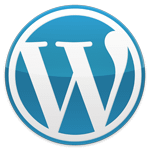 Jane Wells from Automattic published an update on the WordCamp How To blogtoday which is a warm welcome to anyone wanting to host a WordCamp. I have been lucky enough to help organize a WordCamp here in the Netherlands last year and hope to repeat that this year -yes, you're all invited 🙂 – and anything and everything is welcome to help make that a smoother experience for all attending.
Guidelines
The newly drafted guidelines are in fact pretty much straight forward on most topic such but there there are some questions it raises.
It's about everything WordPress. The guidelines state that it for 80% should be about WordPress.
Open to all, easy to access, shared with community.WordCamps are meant to be low-key local gatherings that are affordable – cheap, even – to allow people from all walks of life to attend, meet, share, and learn.
Locally organized and focused. Showcasing local talent and helping local practitioners connect is one of the best things about WordCamp. The best WordCamps tend to have both local and visiting speakers.

Volunteers everywhere. It is generally acknowledged that participating in WordCamps is one of the easiest and most fun ways to give something back to the WordPress community.
Standalone event. The use of the WordCamp name indicates that it is an entire event dedicated to all things WordPress. WordPress "tracks" within larger events such as BarCamp or other conferences may not use the WordCamp name, as they are not standalone events, and it dilutes the brand of both events.
Promotes the philosophies behind WordPress. People or companies in violation of the WordPress license cannot be accepted as event organizers or sponsors, as that would provide promotion to entities acting in opposition to the philosophy behind WordPress. Speakers need to be compliant with the license for the same reason.
It's not about the money. Most WordCamps use up all their sponsor and ticket money in planning the event, but when there is a surplus, it is expected to be used to benefit the community, not treated as profit to be pocketed.
Sponsors and Speakers
This all sounds very logical and it is good it's written down, but I do see a few caveats. The first point about but do what do we consider to be about WordPress. Is the act of blogging considered 'about WordPress'? May sound trivial to bring up something like this, but really, where do we draw the line? This could be interpreted as taking away your flexibility organizing a WordCamp when you already have trouble finding the proper topics.
The sixth point is where it get's tricky however. "People or companies in violation of the WordPress license cannot be accepted as event organizers or sponsors". Does this mean we have to block out sponsors as Microsoft and the likes? They are clearly not GPL compliant, and don't get me wrong, I'm very much in favor of the GPL license, but this does not sound right to me. Same goes for speakers, what if you have perfect speaker and he or she is willing to help out, but because they work for a company that does not support the GPL they won't be allowed to come? That can't be right. I can understand that we should try to get behind the GPL as much as possible whenever a WordCamp event is being organized, but I don't think it is humanly possible to conduct a background check on all sponsors and speakers.
Maybe I'm overreacting here, but having been close in the process of organizing a WordCamp I can't help but raise these questions and wonder. What's your take? Have you ever been to a WordCamp, helped out in organzing or just have an opinion about these new guidelines? I'd love to hear about them.