We have all heard of Windows' Blue Screen of Death, but have you heard of the WordPress White Screen of Death? It is an error that has popped up from time to time since WordPress 2.5, and various people have seen it, but it isn't as common as other WordPress errors, so the bug has never been squashed, but there appears to be much talk over this error in WordPress Trac, leading up to WordPress 2.8.
Have you ever seen the following: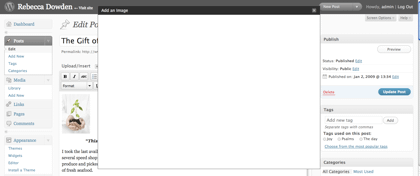 If you want more information on this error, and want to track its eventual fix, look at
Ticket #8806 in WordPress Trac
.