Over the years, WordPress has been a very vital part of most bloggers' lives. It is a platform that lets users tweak and enhance their blogs without having that much difficulty and hassle. With this in point, bloggers have appreciated their craft more. WordPress is more than just a tool; it has also become a way of life.
If you run a blog using WordPress, then you are most likely aware that themes and plugins do a great deal for it. They help in gaining site views and improving online visibility. This is why it is important to apply the ones that would be most suitable for your blog, as this ensures its viability over the Internet.
Trends may come and go, but when it is WordPress that we are talking about, these are here to stay. Here are the latest plugins and themes you should watch out for—these will surely spice up your blog like never before!
WordPress Themes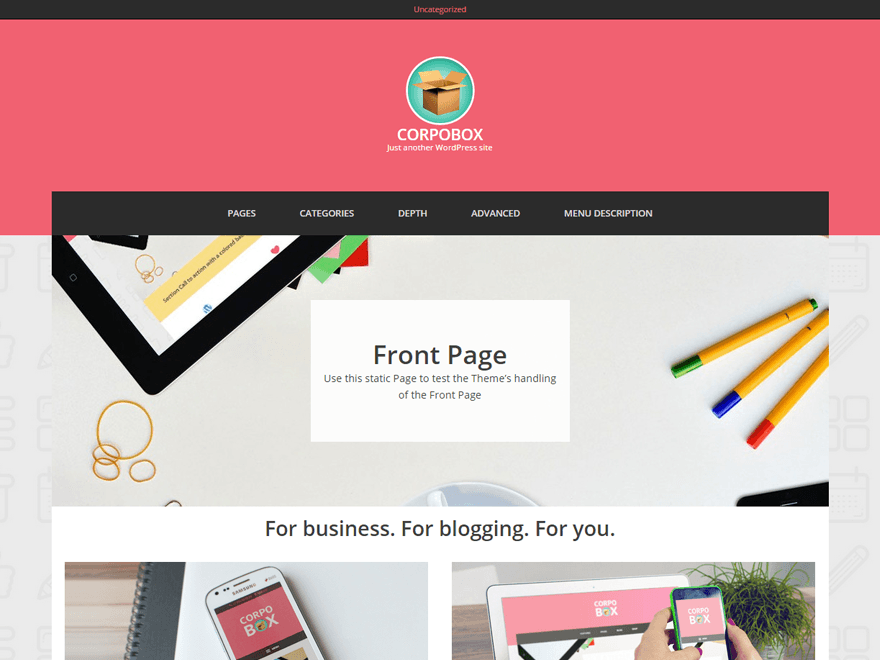 If you are into minimal designs, then this theme is perfect for you! The Corpobox Lite design exhibits simplicity that is well-played, but not overpowering at the same time. It also allows infinite scrolling plus it has a grid layout for easier site navigation. The rounded header image adds to the theme's uniqueness and online functionality.
The Woodley WordPress theme does not fail to deliver as well as far as minimalist designs are concerned. The monochromatic and neutral color palette combination of the theme will make your blog easy to the eyes, and the two-column layout will make it more reader-friendly and content-focused.
From simple and muted designs, let's proceed to brighter and more colorful ones. The Wallstreet theme, created by Webriti, allows you to experiment with hues and patterns. Who said clean can't be fun? With its translucent description effects, hover-twisting feature and full-page header and image display, this theme is guaranteed to bring out the spunky artist in you!
Themes that incorporate plainness with elegance just never go out of style. The Longform theme is one example of this; its header grid layout and opaque image design make it perfect for those who want to stick to a modern and vibrant appearance. This theme also has a single column post layout that comes with pagination
Included in the most popular WordPress themes based on user downloads is the Spacious theme, which is quite literally spacious in terms of layout. This theme, though, is a hit for many bloggers mainly because of the flexibility of its appearance.
Blogs of various natures like business, travel, personal, and others can use this theme. Your content will stand out because there is much strategic space made available. You have the freedom to choose whatever colors that would match the overall concept of your website, and it has a vast array of templates and widget areas that you can put on your blog. Moreover, have I already mentioned the amazing slider that comes with it?
If your blog is business-like in nature, and you want to use a magazine-type design for it, then the Ample theme would be the best one to use. It has a full-width slider at the top portion of the page which will leave your readers entranced.
What makes this theme a superb find is the parallax effect that you can use on different sections of the theme. You can even customize the sizes of the widgets and other page elements according to your preference. Truly, this theme is the ultimate go-to if you want your website to convey a professional image to your readers.
As far as blogging is concerned, it is not enough to just write, publish, and wait for the world to discover your entries. Apparently, there is a WordPress theme that helps you optimize your site and increase the chances of your blog having a certain number of readers and page visits. The SEO-friendly CSS framework of this theme lets search engines locate your priority content. This theme also supports many widgets and plugins without crashing in the process. This theme also uses the minimalistic design and light colors, which you can change just by purchasing their premium add-on plug-in.
WordPress Plugins
Developed by RealFaviconGenerator, this plugin will help you install a favicon on almost all operating systems for both computers and mobile phones. It will make your life easier by quickly generating multiple favicons upon launching instead of just one so that users can view the right icon on any device.
It would be great to have an instant "sidekick" while treading on uncharted territory in WordPress, wouldn't it? Fortunately, the Sidekick plugin was developed for this same purpose! It gives you access to many tutorials about Dashboard basics, as well as integral writing and publishing processes. Moreover, you do not get the usual video tutorial experience—you will learn through a guided narration that will interactively explain the concepts to you as you look around WordPress.
Touch devices and the Master Slider is a match made in blog heaven. This type of responsive touch slider promotes ease of access and makes swipe gestures and drag-and-drop easier. This plugin would be convenient for users who prefer to blog on portable touch devices, and transfer or alter images and elements from one site to another. The Master Slider is very much SEO-friendly and users can tweak its appearance.
Facebook junkies need not worry about complicated page elements on this widely popular social networking hub. The Easy Facebook Likes plugin lets users see posts from their fan pages, the like button itself, and their connections, all in a single box. This plugin is highly customizable, simple, and of course, free!
When writing a blog entry, you have to click the 'Add Media' button and click on a lot more other options before you can get that desired image displayed on your work area. The OnePress Image Elevator saves you from all that hassle. Through this plugin, you can now directly paste images from your clipboard onto your WordPress editor. It is easy to set up and helps you save time in writing and editing your blog entry. You do not have to look further around for the files that you need—just copy, paste, and you are good to go!
Site inform visitors whether or not it uses cookies—and this is where we see what this plugin's role is. The Cookie Notice plugin displays a message that will let visitors know the site uses cookies without ruining the overall appeal of the page. Its goal is to be subtle in getting the announcement across while maintaining the design of your website. You can also customize how the plugin would look like on your page, and change the message whenever you feel the need to do so.
When you are running several sites all at once, your database would have the tendency to clog up and slow down. The CMS Commander Client plugin lets you manage many sites simultaneously without affecting your system's performance. You can create posts, install updates, and see how your sites are doing; everything is in one place. Moreover, with a plugin as amazing as this, who would think that this is free of charge? Yep, convenience certainly wouldn't cost you a dime.
The themes and plugins I have listed above are just some of the newest ones that are proven to give you a fantastic WordPress experience, whether you are a newbie or already an expert at blogging. It just all comes down to looking for reliable ones so you could make the most out of WordPress!