WordPress Monthly Roundup is a new feature on this blog to showcase the latest and best WordPress themes and plugins of the month. Every roundup will be published at the end of the month so expect the next post to be published the last week of next month.
WordPress Themes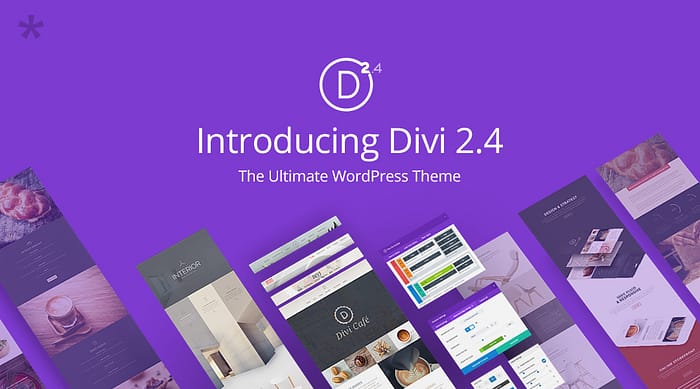 In case you missed out, Elegant Themes updated its flagship WordPress theme early this month. One of the biggest updates undertaken by the Divi theme is its transition to a fluid grid, allowing it to provide users with more customization features to help achieve the look and feel they want from their websites. In particular, the Divi Library lets you build custom modules, rows, layouts, and sections that you can save on the cloud and use it again for another website with the same theme.
If you host or feature videos in your website, then this WordPress theme help you present them in grid style for maximum effect. You can even curate the best video content for a specific niche by using this theme to drive more traffic
Minimalist WordPress themes are a dime a dozen, but Shrake manages to rise above the pack. As with most themes of this variety, Shrake provides a platform for your content to shine throne. The different Post Formats (whether it's post, links, quotes, and others) are featured at the forefront of the site. The responsive theme also has the Customizer feature that lets users update the site title and logo appearing on the upper left hand side of the page. Shrake is perfect for bloggers, journalist, and content publishers who are interested is simply getting their thoughts and ideas out in the open in the simplest ad most elegant way possible.
This business theme lets you feature a large image and compelling copy to encourage visitors to click on any of the ghost buttons found. Non-designers are given a headstart to design a beautiful website for their businesses with the theme's simplified admin panel, allowing them to pull off creative design that lets their brand come through. Updating to Lucy PRO will give you access to testimonials and portfolio on home page, social media integration, three-page templates (portfolio, contact, full width), and more.
WordPress Plugins
Tired of dragging and clicking on links on your site's WordPress dashboard with your mouse? This plugin eliminates the time spent on browsing from page to page on the back-end of your WordPress site by using hotkeys to access the pages instead. All you need to do is press SHIFT + SPACE to open the RocketBar and execute the commands to get you to the page of your choice in the site.
This WordPress plugin offers a collection of features that aim to make your website much easier to browse on and increase visitor engagement. Regarding the latter, the plugin's CTA feature offers a different way to get the attention of visitors and encourage them to performed the desired action. Users can choose from the limited type of CTA (fixed box size that puts a character limit to their web copy) or unlimited (they can write as long a copy as they want without restriction).
This is a rather curious plugin that does a peculiar thing for your posts. The BP Expire Category lets you set up an expiration date for a post in a specific category. Once the date expires, the post will be dropped off from the category. This can be useful for websites who create posts about contests and sweepstakes. They can place the posts under a category, i.e. Ongoing Contests, etc. and set the expiration date for when the contest expires so that post won't be visible under the category.
This spiffy plugin helps design quotes in your posts to make them pop out more. You can choose from left-aligned, right-aligned, and center-aligned to create more dynamic quotes that your readers will love.
Check out the WordPress Roundups for the past two months: