One of the both better and more annoying factors of WordPress is the huge amount of core features. Of course it is great to work with a platform which makes almost everything possible but this can also take away from your focus.
I am a big fan of taking out clutter, focusing on what really matters and love to simplify both life and working environment. The WordPress dashboard is well thought out, and popular, but I am the first one to launch an external writing application such as OmmWriter or WriteRoom, helping me focus just on content, especially when writing longer entries. For many smaller projects I am involved in, I prefer 'simpler' platforms than WordPress, platforms focusing more on blogging rather than on being the awesomest, most complete or extendable platform.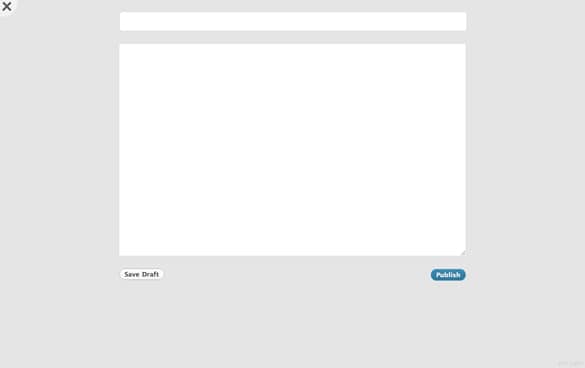 Enter Zen, a distraction free writing environment for WordPress by Mohammad Jangda.
If you're a fan of 'anti-clutter' plugins such as simple email notifications, you'll love Zen for WordPress. More even, if you would have been on the verge of switching to a more writing focused platform such as Habari but on could not decide to ditch WP yet, Zen might be what you are looking for.
If you're a fan of WriteRoom, OmmWriter, or similar tools that help you focus on your words instead of the tools you're using, this plugin will soon make your wildest dreams come true (and give you a simple clean environment within WordPress to write to your heart's content)! While Zen does not replace the existing Edit Post/Page screen, it provides a layer on top that will help you focus more on the quality of your words and less on the distracting fine-tuning of minuscule details.
Zen does not replace your editor or change the look of your dashboard but in the post editor you now can activate Zen with one click and call up the new layer. You can even set 'Always write in Zen mode' as standard (in Your Profile).
Zen comes with several themes (which can be selected in Your Profile) making Zen a little more noisy again but you don't have to use these.
All in all Zen's a nice and agreeable addition to WordPress and a new recommended plugin for me. Download Zen from the plugins directory or install it within WordPress (search the plugins repo for Zen).