I have always been a fan of buying themes that really impress me in the marketplace, tweaking them, and releasing them for free to the WordPress community, and Crystal is no different.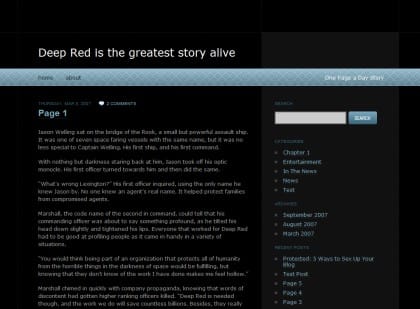 I found the design, purchased it, worked on its code, and seems like it is good enough for a more general release.
Crystal is a two column, widget ready, WordPress 2.3 compatible theme that I am releasing under GPL, and so you are free to do with it as you please.
I have set it up to work well with the
WP-PageNavi
plugin, a plugin I highly recommend.
If you find any bugs and are able to fix them, please let me know, as increasing the quality of this, and any further themes I release, is always greatly appreciated. Also, please let me know if you decide to use Crystal, as I would love to highlight some of the blogs putting this design to good use.
Check out the release post
.