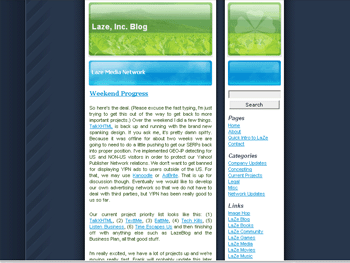 A new theme from TalkXHTML.com in Lucky Blue, a two column thin theme with an Irish flair. (A little late guys.)
The design is very clean and uses dark blue, some green, and white.
Introducing the brand spanking new WordPress theme: Lucky Blue version 1.0. This theme is designed for the newest version of WordPress (version 2.0.2 at the time of release.) Installation is simple and easy as always, only two steps.
Check it out at TalkXHTML.com
Note: download requires registration, but its worth it, as they have other themes, and are actually willing to help you out.