This really shows how busy I have been with other projects. My friend, and the designer of this site, Elena of Design Disease released a WordPress theme a month ago, and I didn't even cover it. I am here to rectify that mistake because it is definitely worthy of being talked about. Smashing Theme was created for Smashing Magazine, a popular website to which Elena credits some of her design skill.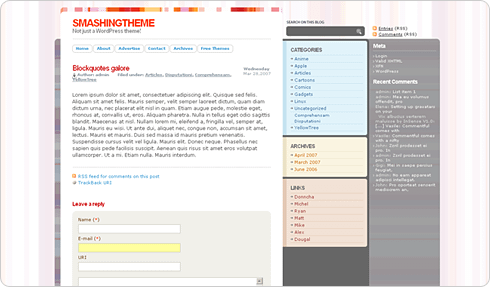 It is a three column theme, brightly colored, and very detailed, but still very easy to use, and is widget ready.
Check it out over on
Design Disease
.