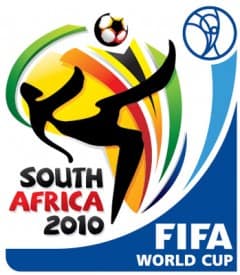 The 2010 FIFA World Cup has just started to kick off in South Africa. This in itself has nothing to do with WordPress, although I do think plenty of posts about it will published using WordPress, but you can however do a few things to pimp your WordPress site with some World Cup 2010 goodies.
This is one of those examples where it never seizes to amaze me how creative WordPress developers can be with a topic they find inspiring. There are a few plugins and even a dedicated World Cup 2010 theme.
WordPress plugins for the World Cup 2010
There are a few very specific World Cup plugins, but I'd also like to mention a few you can use very well in this context.
England World Cup Countdown WordPress Plugin This plugin shows a countdown to the next England World Cup game, with a nice sidebar England graphic on which the time counts down. It automatically switches to the next game after the previous game has started. Granted, you have to be an England fan, but if you are.. download the plugin here.
World Cup Predictor This plugin is designed to collect users predictions for each of the matches in the 2010 FIFA World Cup. Users predict the score for each World Cup match in the group and knockout stages and are awarded points based on the accuracy of their prediction. Match results may also be displayed using this plugin. Download the World Cup Predictor.
wp-football With this plugin you can administer football (soccer) championships. Complete table of the World Cup 2010. The League table or part may be published through widgets or posts. WP-football automatically calculates, from the classification criteria, classification of teams per group when is informed the result of a match. Download wp-football.
World Cup FIFA 2010 Theme
Someone went even as far as to develop a theme specifically for this World Cup, sporting a lot of grass and the obligatory balls. I haven't personally tested this theme, so use it at your own discretion. For more info check out the theme page on NPXP.com
So, for which plugin / team are you rooting for?