This commercial plugin allows users who wish to sell ebooks in PDF format to easily add a 'Licensed to [customer name]' footer to their ebooks in order to avoid file sharing of the ebook. PDFs can even be password protected automatically with the customer's email address.
Priced at $39.95 this might be a great investment for anyone wishing to sell books.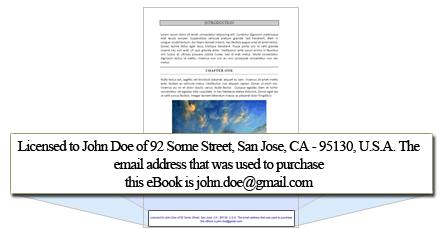 The plugin offers integration with Paypal and WP eStore.
Check it out at Tips and Tricks HQ.