Figuring out how to write traffic driving blog comments can be a confusing endeavor.
Advice ranges from "comment to build links" to "just be seen commenting in as many places as possible" but these tips both deserve to land in the spam queue of blogging insights.
Blog commenting is an incredibly powerful but vastly underused strategy for driving blog traffic and building meaningful relationships with top bloggers in your niche.
This low barrier to entry strategy works beautifully if you stay out of spam folders by writing in-depth, personalized, authentic, polite comments regularly on top blogs from your niche.
Guest post opportunities, interviews, features and blog traffic will fall into your lap if you do blog commenting right.
Effective commenting is a skill which takes months to learn and master.
Most bloggers tend to be impatient, sprinting through their day in a mad rush to be seen in as many spots as possible. In order to become a skilled blog commentor, you need to focus on making an impact in a few key spots versus trying to making a tiny impact in many spots online.
Traffic will flow to your blog through intelligent commenting via two channels.
The friendships you build with other bloggers lead to joint promotion in the future, further expanding your blogging reach and increasing your traffic. This long-term approach to driving traffic creates exponential traffic gains over the long haul.
In the short term, you will inspire impressed blog readers to click your link for a blog visit, boosting your blog traffic quickly.
Comment with this intent in mind: make friends by adding value to the post. If you desperately try to get you will not be able to give your time and talents, resulting in a lackluster, unimpressive comment at best, and at worst, leading to a comment that winds up in a spam folder.
Follow these tips to write a genuine, valuable, traffic-boosting blog comment.
[bctt tweet="How to Write Traffic-Driving Blog Comments" username="blpro"]
How to write blog comments that will bring in traffic
Comment on Top Blogs from Your Niche
Get maximum bang for your blog commenting buck.
Select a handful of top blogs from your niche for blog commenting.
Become friends with top bloggers from your niche and show off your knowledge for a targeted audience.
Greet and Personalize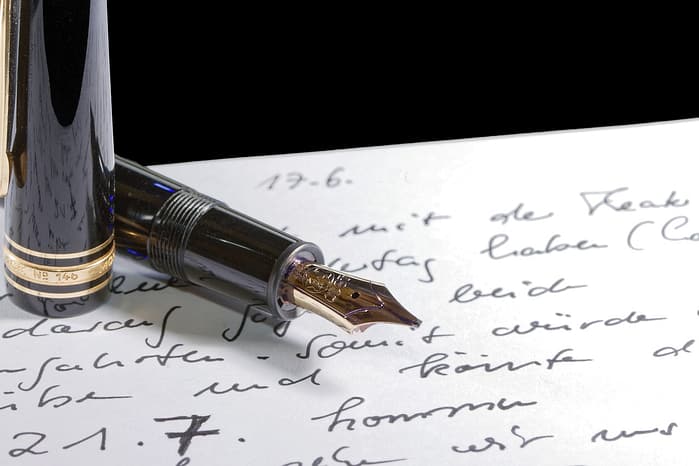 Start off your blog comment on the right foot.
Greet your fellow blogger by name to add warmth to your blog comment.
Generic comments lack the personal touch that facilitates the friendship-building process.
If you are like virtually every person, your first name is the sweetest sounding word in your native tongue. Address bloggers by name as a sign of respect and mindfulness. This shows a level of care and attention to detail sorely lacking in the blogging world.
For example, lead off your comment with, "Hello Ryan,", to set the tone for a genuine, personalized, thoughtful comment that leaves a firm impress on both the mind of your fellow blogger and on the minds of their readers.
Write a Meaty Comment
Publish meaty, in-depth comments to build friendships with fellow bloggers and to boost blog traffic.
Adding value to a blog post makes you valuable in the eyes of both blog readers and fellow bloggers.
Think more mini guest post than blog comment.
Write a 3-4 paragraph, thorough, comprehensive comment, fleshing out one or more key points made in the blog post. Share your experiences with the blog post topic. Add personal stories to spice up your comment with authenticity.
Let your creativity shine here. Do not hold back. Be you and share your knowledge generously through the blog comment.
Set a timer for 5 to 10 minutes to create eye-popping, traffic-driving blog comments. Establishing a time frame guards you against the urge to write a thin, 2 line, generic comment in a desperate, mad rush to the next blog.
Mindfully create a piece of content that bonds you to fellow bloggers, that adds value to the blog post and that increases the flow of traffic to your blog.
Be Polite
Be polite.
Thank your fellow blogger for sharing their knowledge with you.
If they are generous enough to give away free, valuable content, thank them for their generosity.
Find a point made in the post to agree on. Agreeing with your fellow blogger is a sign of clarity and confidence. This politeness attracts other successful bloggers to you like bees to honey.
Avoid lengthy, combative comments that disagree with some point the blogger made. These are only signals of your lack of clarity – disagreeing vehemently shows you are not clearly for your viewpoint – and often degrade into impolite or flat out rude diatribes.
Readers want a confident, clear blogger to inspire them and to teach them. Drive traffic to your blog by publishing confident, clear comments in a polite, pleasant tone.
Sign off
Sign off with your name.
This both adds a personalized touch – tip #1 – and also helps you become more memorable in the eyes of readers.
Seeing your name in both the "name" blog comment field and within the comment itself conditions readers to remember you, which is a surefire way to become familiar to them.
Bloggers who feel familiar to you tend to get a visit – or 10 – from you.
Your Turn
How are you creating traffic driving blog comments?
What tips can you add to this list?