Write Blog Posts Faster. Increase Authority. Build Relationships.
Let's face it: No matter how much you enjoy blogging, you will not always be in the mood to produce long-form or otherwise mind-blowing content.
Unfortunately, you may fear that lowering the amount of work may lead to decreased blog engagement and long-term results.
As time moves forward and blogs become more sophisticated, we are increasingly taught that "longer and more unique is better." While this is largely true, you shouldn't believe that you must produce this type of content every single time.
What if you could, on occasion, publish content that is surprisingly easy to put together and still be incredibly useful to your readers?
Today's article will help you write blog posts faster and keep your blog updated regularly, all while keeping readers fully satisfied and addicted.
Did I mention you will also establish greater authority and build impressive relationships with other bloggers in the process?
Let's get started.
Publish News Content
Many bloggers fall under the impression that a conventional blog should only consist of tips, tricks, general advice, and lists. Visit just about any website, and this is what you'll primarily find.
How about posting the occasional niche news as a means of keeping your blog regularly updated with useful, easy-to-write information?
Giants like Search Engine Roundtable publish a mixture of conventional articles along with news pieces. Even better, they often insert their own educated opinions (along with the newsy content) as a way to add more value and a greater personal touch.
Here are some benefits to creating a news section on your blog:
News pieces are usually 250-300 words, thus helping you write blog posts faster
They help you become more authoritative in your niche
Not much brain power required: Read/watch, then rewrite
Potential Google News inclusion for even more traffic (provided you follow their guidelines)
In short, publish several "typical" articles throughout the week along with the occasional news, depending on importance and relevance.
Publish Roundups and Curated Content
Content curation is the gathering of multiple resources and grouping them together, sometimes called a one-stop-shop.
Similarly to news content, you can publish some regular articles followed by a list of helpful links at the end of the week or month.
For example:
Is your blog dedicated to social media? Your readers might enjoy a weekly post called "This Week in Social Media" every Friday or Sunday. Link to various new features or case studies.
Similarly, you may post links to every single article you published throughout the month on your blog, along with a short "takeaway" accompanying each link.
How about a roundup linking to the best content around the web? This tactic is great for building relationships with fellow bloggers in your field.
Conduct Surveys and Quizzes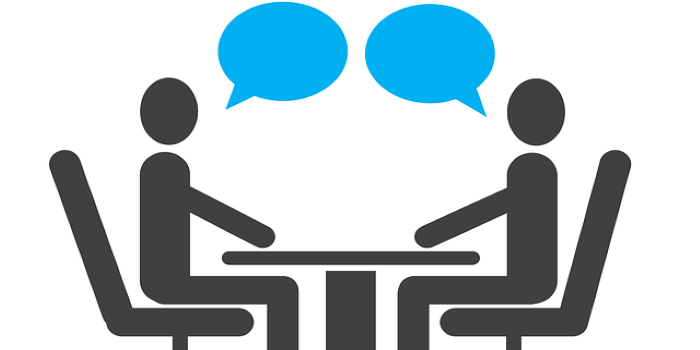 Not only are surveys and quizzes easy to create, they can be surprisingly fun for every party involved. Participants get a chance to voice their opinions and knowledge, while blog readers remain highly engaged in return.
You have probably seen posts where many people chime in on a particular subject, such as, "27 Writers Reveal the Best Ways to Land Freelance Clients." This is where surveys come in handy.
One particularly great software for such purposes is SurveyAnyplace, as it allows you to embed your own logo, images, videos, and other elements you might find useful. Here are some of the many things you can accomplish:
Collect data from readers to strengthen your content
Provide a weekly or monthly quiz (amazing for blog engagement)
Conduct market research to help you launch a product or service
Get to know your readers' likes, dislikes, and ways to improve your relationship with them
All in all, surveys and quizzes can really improve engagement while your blog remains updated with minimum effort.
Interview Your Audience
Interviews provide another way to keep your blog updated with amazingly useful content. Additionally, it helps you establish a relationship with fellow bloggers and influencers.
A quick interview typically consists of a "Q&A" session where you email them several questions about their line of work. Once they return the questionnaire, you are practically done with the written portion and should be ready to publish it.
Introducing interviews to your blog may not necessarily "save time" (considering the back-and-forth process involved with the interviewee). However, interviews are a wonderful example of useful content where you don't need to break your head all that much.
This saves you from intensive research, verifying data, and having to compose 1,500+ word-articles.
Perhaps the best way to do this is to work in batches:
Gather a list of admirable people in your niche
Send them an introductory email and ask for a quick interview
Inevitably, some of the same questions will apply to multiple people (thus saving you some time)
As with everything else, the frequency here is entirely up to you (once a month works great). You should also keep questions to a minimum, as it helps you write blog posts faster and saves the interviewee potential regret.
Final Thoughts
There you have it. While you should still strive to create "conventional" articles regularly, there is nothing wrong with the occasional "easy content" either. What blogging tactics can you share with us? Please leave your comments below.
Don't Miss: