The Write Right series is a collection of blog posts geared towards helping writers launch their very own freelance career. The series will cover the things that every freelancer needs to possess or accomplish. Click here to view all the posts under this series.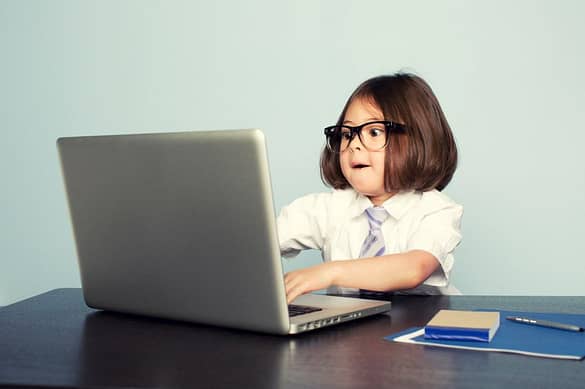 Every writer needs to have something to show for when applying for a job. They need to showcase their writing by featuring articles that best reflect their current skills.
If you're a writing who dreams of launching your own freelance career, yourneed to build a winning writing portfolio to increase thechances of getting hired for yourwriting job of choice.
Below are tips and advice on how you can create a supercharged portfoliothat your potential clients will love.
Prepare yourwriting samples
There won't be a writing portfolio if you don't have anything written. It's best that you need to feature publish content in your portfolio.
The biggest issue that you will encounter here is the investment that you will put into building your writing samples, especially if you don't have anything published offline (or even offline).
You can publishyour posts by creating a blog, but you can't recoup the time and effort you put into writing them. That means youwill have tospend time creating sample works for your portfolio without getting paid forit.
To counter this, you can sign up to sites that payfor your articles. The pay isn't much but at least the sites listed on the link provide you a platform to publish content online and receive a small income for it.
If this is your first time to dabble on online articles, the approach to writing these is different as opposed to a writing to a newspaper or magazine. To acquaint you with the necessary style in writing articles and blog posts, check out this post on Buffer as it runs down the different parts of a "perfect" blog post. From here, you can gain a deeper understanding on what it takes for you to write such content.
Set up your portfolio
Once you have a certain amount of articles published from these sites, you can now set up your portfolio.
If you are applying online, it is best to have a personal website that links to your different online articles.
For those withlittle design experience, create a simple online portfolio using website builders. These let you drag and drop elements onto a web page and design as you see fit – no coding required!
If your client wants to you to meet up with them and bring your written works, it's best to follow the guidelines of writing your resume featured in this post. To make your portfolio look more professional, print out the best ones you have written and bind them ona hardcover help from Shutterfly.
Learn adjacent skills
Building your writing portfolio is an ongoing process. You have to write as much as possible to not only refine your tone and style, but also learn new skills related to writing to increase your chances of getting hired.
One of the most helpful skills that content writers should possess is search engine optimization (SEO). Learning how to optimize your articles using your client's target keywords willhelp you get qualified to more jobs. Other skills to also consider aresocial media and copywriting.
Final thoughts:These tips should help you gain an edge as a freelancer even when you're just starting out. Just make sure to keep writing and keep learning new things that will help you in your writer to make the most out of your career.
More on writing portfolio: