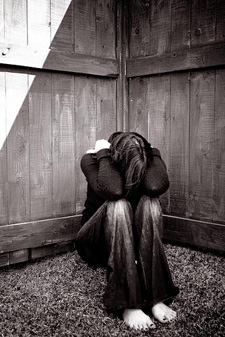 It happens to the best of us. We start our blogs with childlike enthusiasm, super geeked to have our own online "space" that is totally ours and where we can finally be heard and uncensored.
Let's face it, in real life our words of wisdom often fall upon deaf ears. Our mates have us on "mute" buttons, our kids think we're from a different world, and our families know too much about us to care.
But on line we can strut our stuff, be the divas we dare to be. We can even take on a whole new personality if we choose.
So you start this blog thing, and actually find that some folks are digging what you have to say. Okay, so maybe it's just the creepy guy with stalker tendencies that lives in your building, and your Avon rep, but still, it's somebody.
Because practice often makes perfect, you find that the more you blog the better you become. Then 2 "fans" become 5, 5 become 10, and 10 become 20. You hit your stride and then people start talking. Before you know it, you've actually built a little "following" along the way.
Then comes the pressure… Read More