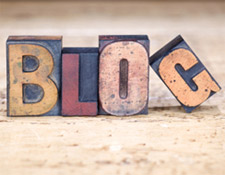 Running and maintaining a company blog is a great way to establish your company as an industry expert, help with link building and content marketing, and encourage a conversation with your customers. But a company blog is a reflection of that company, its products and its online brand. It should be handled with care and diligence.
Here are a few dos and don'ts when it comes to managing the company blog:
DO update the blog as frequently as possible. You might not have the time to draft and publish a new post every day, but you should aim for at least once a week. This keeps the blog content fresh and relevant, and gives your readers a reason to come back and check out the blog.
DO schedule posts in advance. If you are on a writing roll, just keep going! Schedule additional posts in advance so that you don't have to worry about squeezing in time to write new content if you get extra busy a few weeks down the road.
DON'T republish other authors' work. This will quickly get you labeled as splog (spam blog) or content farm. All your blog posts should be original work. It's perfectly acceptable to respond to another blog post with your own, just make sure your site back to the original post. Read More