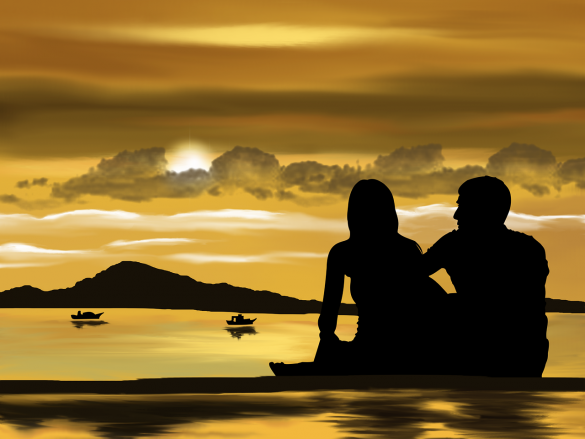 Interested in real-life, personal topics to blog about? Want to focus on a blog that people will turn to for advice?
One timeless – and lucrative – niche is relationship blogging. We're social creatures and most of us crave for things that only relationships can offer. Even though a significant number of married couples turn to divorce lawyers at some point in their lives, divorce hasn't stopped people from remarrying.
Here are some statistics according to the US Census Bureau.
In 1996, 43 percent of marriages in the year prior to the survey involved at least one spouse who was remarrying.
Percentages for the 2001 and 2004 panels are 38 percent and 36 percent, respectively.
Of men and women who married for the second or third time in the year prior to the interview, 91 percent were remarrying after being divorced, and 9 percent were remarrying after being widowed.
So yes, there will always be an audience for relationship blogs, whether people get married or not.
If you're looking at this niche, it is best to learn from the best – the best relationship blogs. There are quite a lot, so you have to understand from the get-go that you'll be going up against tough competitors, but that shouldn't stop you. If writing about relationships is what you're good at, and you know you can bring something to the table, go for it!
Do take a look at some of the best relationship blogs first, though. Do your homework so that you have a solid foundation to build on.
The Elephant Journal is one of our favorite sites for various topics. It is not just a relationship blog, but it covers spirituality and mindfulness, among others. Its sub-blog, Elephant Love & Relationships, however, is an excellent example for aspiring relationship bloggers.
From relationship advice to poetry to relationship stories (of a very personal nature), the articles always give you food for thought; and if you're experiencing a specific issue, you're certain to find it here. More so, the blog offers perspectives from both sexes, making it interesting for everyone. Oh, and this blog exudes passion like no other.
Can relationships be pinned down to a science? Perhaps. Perhaps not. Perhaps we can only get so close as science can get to understanding emotions and moods.
This blog is just that. It takes data and applies it to relationships, dishing out advice backed up by, well, science. Their mission statement says it best:
The important things in life deserve data, and nothing is more important than relationships. As scientists and educators we believe that if you really want to know the truth about something, you need research. When we say "research" we simply mean that the best information comes from careful observations and measurements, systematic collection of information from lots of people, and carefully drawn conclusions based on the available evidence. It's a labor-intensive process, but relationships are too important to take shortcuts; we don't make statements about how relationships work based on conjecture, hunches, folklore, or idiosyncratic personal experiences.
It may seem different an approach from many relationship blogs you encounter, but give it a go, and you might just be convinced to take this route.
The project of Susan Derry and Dallas Munholm, this is a good example of a relationship blog that exudes a personal touch. While the design may not be the best role model, part of their tagline, "thoughts, ponderings, advice and ideas for improving your relationships, including your relationship with yourself," is a good start as you plan your blog – especially the "relationship with yourself" comes into play.
One constant in their blog posts, which you may want to consider, is the use of relevant quotes in the beginning.
Seriously? 90 days? Then again, some have experienced love at first sight, so why not 90 days?
The person behind this blog is Dr. Diana Kirschner, a PBS Love expert, psychologist, and bestselling author. While many relationship blogs tend to focus on partners/couples, this blog has a heavy emphasis on finding love by first making sure you are ready for it.
These are some of the best posts to read and get inspiration from.
We love the intimacy of this blog. While it is not written by a professional psychologist (or something along those lines), the blog dishes out not only advice, but shares stories – or "confessions" – that many will be able to relate to. There are serious, heart-breaking stories, but there is also comic relief.
We recommend learning from the content, but the design is not what you really want to model your blog after.