Congratulations, you've started a blog. So has everyone else in the neighborhood as well as their dogs. While you can't lay claim to being the first blogger, you can build a blog that's better than any other in your writing realm.
Here are seven ways to outshine your competition in any blogging niche:
1. Great Bloggers Have Authority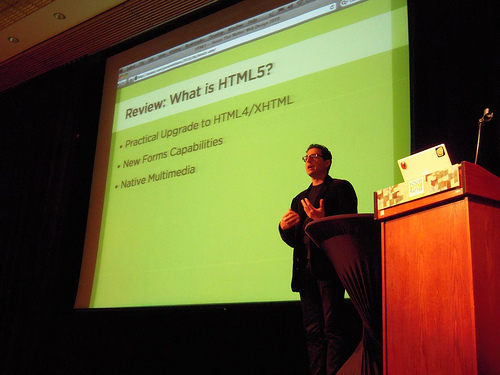 Via Flickr by ocjess
That's right. If you plan to outshine the competition, you must have a well-rounded understanding of your blog's subject matter. Want to start a food blog? Learn how to effectively use ingredients and create new recipes rather than regurgitating overly-circulated online recipes.
If you aren't an expert on a particular post topic, find experts in the field and interview them. This brings an authoritative voice to the blog and provides value for readers. Read More