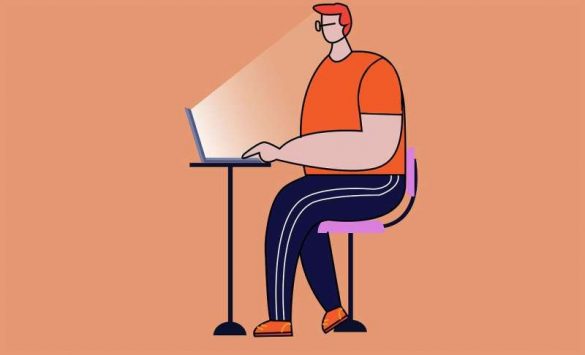 If you're one of the few who run their blogs as a business, you have the luxury of running a remote practice. You can effectively work with writers and editors regardless of their geographic location.
Current remote working statistics show that your employees are more likely to be productive if they work from home.
Technology tools have simplified the nature of work. To successfully run THAT smooth sailing business, you only need to:
hire a team of creative people (blogs thrive and grow when they're being managed by creative people).
equip your employees with laptops and a reliable internet connection.
Install the right remote working tools on their PCs (blogging tools, time management, content management, and task management software are a good place to start.)
Use job aids to instruct them on how you want critical tasks to be completed.
However, only a few have been killing it as bloggers; some are still struggling to crack the four-figure blogging income. The reason for this is their inability to leverage the remote work model to its full potential.
In this post, we'll look into how you can refine your currently remote workflow to maximize it and squeeze out more income from your blog.
1. Find and Hire Better Bloggers and Editors
You're probably doing the heavy lifting on your blog by writing, researching, publishing, and promoting your content.
However, this is not a sustainable practice because you'll get burned out especially when the stakes get even higher.
As a blogger, you can simply delegate the tasks to different writers, editors, and VAs to help you get the job done.
In the beginning, you'll probably have to micro-manage their work until they get it down pat.
But for them to "get it," you must finish talented people with the work ethic and know-how to understand your processes like the back of their hand.
To hire remote workers for your blog, start by posting at the BloggingPro Job Boards.
You can get applications from the readers of this blog and filter which among them have what it takes to help you simplify your workflow.
If you have a bigger team, having an IT recruitment process would even make hiring and onboarding much easier.
2. Boost Productivity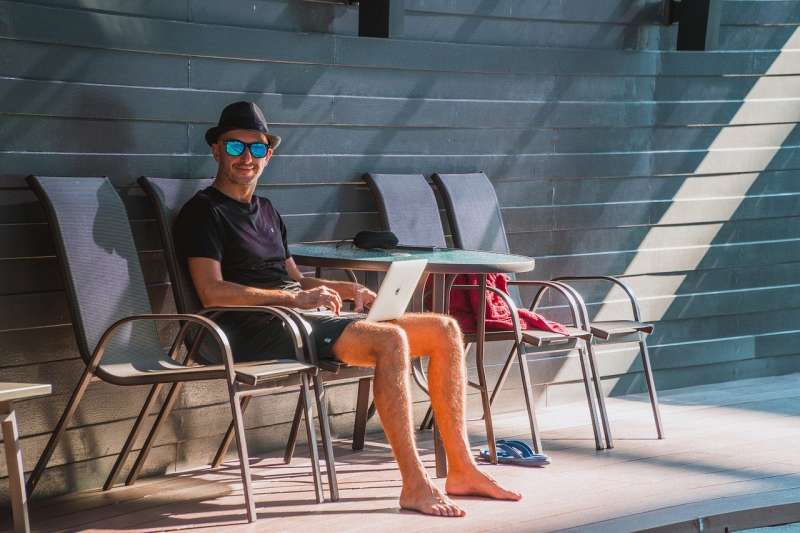 This applies not only to your remote workers but also to you.
Working remotely means working wherever you feel like working. It could be in the comfort of your home or at a nearby coffee shop.
As long as it is in a conducive creative space that allows you to do your magic, it doesn't matter.,
However, it's just as easy to get distracted and lose focus on the task at hand. Since you have free rein on what to do, you can fall prey into time-sucks like social media, streaming sites, and others.
That leads to you hours of wasted time!
Therefore, eliminating time wasters is your first order of business so you and everyone else can focus on the tasks at hand.
Also, it's important to develop a schedule or system while working. Set aside time for work and chunks for break and rest.
This way, you can compartmentalize the things you do during the day, which leads to increased productivity and higher quality blog posts.
3. Set Clear Goals
Since you're working with a remote team, it's difficult to manage everything that they do related to work. You can neither go over their shoulder to show them how something is done nor see if they're actually getting the job done.
In this case, it's important to create tasks for each of your team members to finish on their way to completing a project milestone.
Having a clear and well-defined path towards a goal gives everybody a sense of purpose as to why they're working and what they need to do to knock down the tasks one by one.
To do this, you may need a project management tool like Asana or Trello to create and delegate tasks to your team, each with a set deadline.
From there, you can comment on their respective work and see if the tasks are being completed at a reasonable pace.
4. Optimize communication channels
Social media and streaming platforms aren't the only reasons why remote workers can't complete their tasks.
Time-sucks also exist in the virtual workplace. Online meetings and group chats, no matter how vital they may be in your blogging business, can contribute to reduced productivity especially when done incorrectly.
Regarding meetings, it's best to keep them short and straight to the point. Present the information people need to know about in the meeting and set them off their way to do their tasks. Answer the questions if they have but always set a maximum time for when to adjourn the meeting.
Also, instead of using chat to explain issues or ask questions, encourage people to video themselves explaining something.
Videos allow people to see what's happening instead of reading about it and letting their imaginations run wild.
This way, you can troubleshoot issues much faster and communicate with your team more efficiently.
5. Make People Want to Work with You
A complicated workplace with lots of bells and whistles to worry about creates friction between your business and remote workers.
Your goal is to promote employee retention. You hired these people because you know they can help with your blogging empire. And you can't achieve great heights with your business if people prefer leaving than staying.
If this is the case, take a look at your business and determine potential issues that are causing dissatisfaction in working with you.
Better yet, ask the workers themselves and get feedback on how to make working with you much more fruitful and productive for them.
Keep in mind that working with people is a partnership. If you want them to scratch your back, you have to scratch theirs as well. And by striving to keep things simple and conducive can you get them on board all the way through.
Bottom Line
Whichever way you think about it, a remote working model is a huge win for your blogging business.
Not only does it allow you to recruit the best talent, but it can also help you to earn more money.
The remote working model helps your employees eliminate time wasters so that they can focus on critical tasks. This obviously brings out the best in your team.
If you're serious about growth, then consider going remote.
Related news:
How to Successfully Manage a Remote Team
The Rise of Remote Jobs and What it Means for Employers & Workers
Freelance writer for hireby day. Heavy sleeper at night. Dreams of non-existent brass rings. Writer by trade. Pro wrestling fan by choice (It's still real to me, damnit!). Family man all the time.