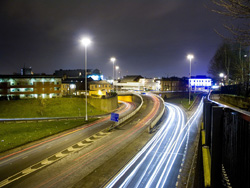 Many people blog for fun while others blog to make money but at the end of the day most of us all have the same purpose in mind and the game is all about one thing, one word: traffic.
There are many different approaches to blogging and the best way to achieve long term success with your blog is to create valuable content but sometimes your entries need that small push to take off and you will have to promote your entries, often relying on friends/colleagues to get those first submissions/votes on social networks. On platforms such as StumbleUpon or Reddit verticals those first initial votes can make the difference between no referrals or thousands of visitors to your post.
So off you go hitting up all your friends on Twitter, Facebook and in Basecamp. Guilty as charged.
In this entry I am going to show you how you can easily set up a private network with WordPress and 3 plugins only, to promote your entries among, together with friends, hoping for those often crucial initial votes, submissions to the main social networks to maximally promote your awesome content. Read More