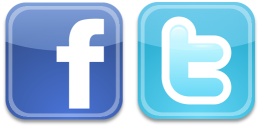 In an age where everyone and their grandmother is tweeting or Facebooking, many bloggers take for granted that both of these social networks will "always be there" in the future (despite the infrequent fail whales).
However if Facebook or Twitter went off line or (worse) decided to kick you off of their respective networks, you will probably find it very difficult to access your data (such as images, text. etc.), let alone secure it.
While it's always good to backup your blog (even if you choose service hosting over self hosting), you might also want to consider backing up your social data as well (just in case you need to make a speedy exit).
For those of you seeking ways to back up your data on Facebook and Twitter, here are a few resources that will help you sleep easier at night just in case you encounter the eternal fail whale. Read More