Black Friday deals for bloggers may be a bit premature at the time of this writing, but I managed to collect several items that are either free, on sale, or will be discounted on such date. While many of these are not Black-Friday exclusive, they're still worth checking out just in time for the popular yearly event.
Let's explore a series of books, blogging apps, and a highly recommended source that will be selling beautiful, professional WordPress themes at an impressive discount pretty soon.
Amazon Books for Bloggers: Top Picks
Everybody Writes: Your Go-To Guide to Creating Ridiculously Good Content
This book teaches you how to brainstorm, compose, and publish highly engaging content for your blog and all related services. Whether you're producing content for emails sales pages, or social media, author Ann Handley covers actionable advice for new and veteran bloggers alike.
Main subjects: How to write better, understanding grammar rules, getting your point across, and creating convincing content.
Current Kindle special saves you 48%.
How To Blog For Profit: Without Selling Your Soul
Do you ever feel hopeless when seeing the success that other bloggers have achieved compared to your own? This book covers crucial ways to leverage your unique blogging gifts and helps you turn your ordinary blog into a money-making factory.
Main subjects: Turning casual readers into loyal followers, increasing blog traffic, becoming a prominent social media figure, growth hacking techniques, and increased revenue.
Current paperback edition saves you 10%, while Kindle Unlimited members get it for free.
How to Start a Blog that People Will Read
Not only does this book teach you how to create amazingly fresh content, but it also covers smart ways to evaluate new online business ideas. This allows you to plan more intelligently and spend less time dealing with trial and error.
Main subjects: Developing new blogging businesses, keyword research, traffic analysis, and various monetization strategies.
Free to Kindle/Kindle Unlimited members.
While many people only blog for passion, this blogging guide explains how to turn that hobby into a sustainable monthly income by blogging professionally. I am particularly attracted to this course thanks to the trusted brand that has released so many helpful and actionable courses over the years.
Main subjects: The latest blogging utilities, SEO, advertising tools, social media, and monetization options.
Current Kindle special saves you 48%.
ProBlogger: Secrets for Blogging Your Way to a Six-Figure Income
Last but not least, ProBlogger's Darren Rowse has a very powerful guide aimed at newcomers and established bloggers. This book looks at the many ways in which you can achieve a six-figure income through the power of research, niche marketing, social engagement and much more. Highly recommended, overall.
Main subjects: Choosing a blog topic, market analysis, promotion, revenue, useful blogging tools, growing your audience, among other topics.
Current Kindle special saves you 48%.

Best Blogging Apps
This is a well-known productivity tool that no blogger should be without. It allows you to take notes, compose neat to-do lists, attach multimedia files, collaborate with fellow bloggers, among other things. This is essential for busy bloggers who manage multiple websites or many aspects in your blog.
You may already have chosen your preferred blogging platform and published a handful of posts, but we all know this is just half the battle. Buffer enables you to share your content across many prominent social networks simultaneously. You can even schedule your posts to go out at strategic times, such as the hours when your audience is most engaged.
Busy bloggers often come across many interesting things for their website, but may not have the time to implement them right away. Thanks to Pocket, you can save virtually any type of content you find for later. The app supports tagging, searching, and other useful features to help you manage everything you save.
There are many more useful apps for bloggers, most of which are explained in this other post. The above, however, are among the best for organization, execution, and sharing, which are ideal for your everyday blogging needs.
Note: Although the above are not exclusively Black Friday deals for bloggers (you may find such discounts long after this date), you should still leverage these items at their current, limited-time offer.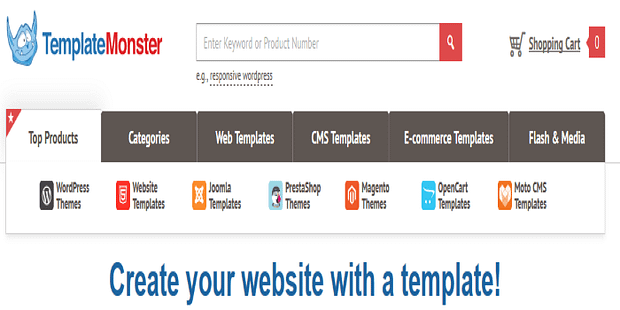 Our small (yet crucial) list wouldn't be complete without mentioning at least one premium WordPress theme.
I have taken special interest in Template Monster, which will have a 60% off discount across the entire site between November 25th and November 30th. This deal is valid with every premium template (based on many topics and categories), including one of their most popular ones, known as Monstroid.
Unlike the aforementioned items, please note that this Template Monster deal is, indeed, exclusive to the Black Friday period.
Black Friday Deals for Bloggers: Just Around the Corner
The above should give you a head start in preparation for Black Friday and beyond. Do you have a special discount you'd like to discuss? Share them in the comments below!
Also don't miss: