The Write Right series is a collection of blog posts geared towards helping writers launch their very own freelance career. The series will cover the things that every freelancer needs to possess or accomplish. Click here to view all the posts under this series.
Working as a freelance blogger requires you to find prospective clients on your own. It is ideal that you find a client from a writers job board who can pay with your asking rate and whom you can strike a long-term deal with to ensure your financial security.
However, it is difficult for clients to promise both for freelancers at the same time due to the flimsy nature of this business. Freelancers are then forced to take up different clients to compensate for lack of security. This also requires them to work twice as hard compared to office workers because their salary is dependent on the work they produce.
As a result, freelancers will find themselves back to where they started – working the whole day in front of a computer and not having time for anything else.
To prevent this from happening to yourself, you need to understand how you can increase your rate as a blogger. Doing so will give you better insights on the type how much you should be asking from clients. This way, you can decrease your clients while maintaining the same amount of salary.
Below are factors to help you determine how much you should get paid to write.
Build experience
The years you've spent as a freelance blogger bears weight on how much you should get paid to write.
If you're just starting out your freelance blogging career, then you will only be commanding a low rate for your work. However, even if you're charging as low as $5 for every 400-word article, you are still up against heady competition especially against the writers at Fiverr.
Going lower than $5 for your written is highly discouraged – not only will it be unfair for you, but it also encourages clients to demand lowered prices from writers, which will not bode well for the freelance writing industry.
As a fundamentally good writer, you need something to show for to encourage your prospective clients to pay the amount you think you deserve. Therefore, it is important to get your feet wet by first developing a portfolio of the works you've written over the years.
Read this post to learn how to create a writing portfolio that's built to impress your potential clients.
Develop efficiency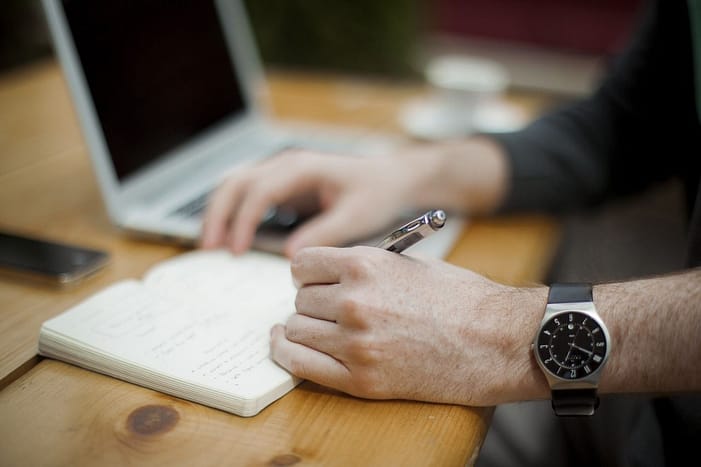 As a freelance blogger, you need to strike the balance between writing well and writing fast. Writing too well will take you too long to finish, while writing too fast will compromise the quality of your writing.
Measure the time on how long you can finish a 400-500 word article that's edited and ready for publishing. It is reasonable to finish this kind of article within an hour. The ability of doing this only comes with experience, so it will take you writing hundreds of articles to develop the skills required to compose a well-written article in the least amount of time possible.
You can refer to this template developed by Michael Hyatt in writing articles faster. If possible, tweak the template as you see fit to help you become much more efficient. Once you have achieved this, you can command a higher rate in the job market.
Show satisfied clients
If you have previous clients or are still working with them, ask them for a testimonial of your blogging services. Feature their testimonials on your online portfolio so that prospective clients will be able how happy your previous clients are with the work you've done for them. This helps justify the kind of rate you're asking from them
Final thoughts: Following the basic tips on how to get paid to write for the amount you deserve, you can have a happier, less stressful career as a freelance blogger.
More on worth as a blogger: