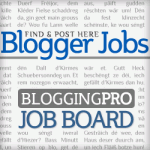 I hope your Monday is off to a good start. Here's something to help with that – the job board highlights from the past week.
Good luck!
Are you a regular writer/blogger?
Do you know about:
– survival
– preparedness
– homesteading
– health and safety
– alternative energy
– long term food storage, canning and dehydration?
Then PrepperZine needs you.
Read More