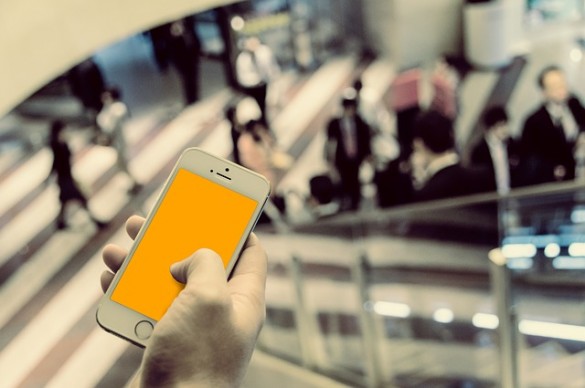 Editor's note: This post was written by Cari Bennette, blogger, editing expert at Jet Writers and experienced writer. Her main interests are reading, writing on the Web and assisting blogging newbies.
Incredible apps are revolutionizing the way we write. From dictation devices that transcribe and upload your notes to advanced organizational apps to virtual writer's meditation centers, writers and bloggers of today have the world at their fingertips.
Check out these 15 best apps for bloggers and writers.
Merriam-Webster Dictionary is the most popular dictionary in the US. Its app's voice-search feature allows you to look up a word you can't spell but know how to pronounce.
WordPress is the number one blog publishing site on the internet. Their app gives you editing, optimizing and publishing power on your mobile. It's a must for anyone who has a blog.
Evernote is the most popular note-taking and organizational app. It helps you keep notes, including web articles, photos and audio recordings, and makes sure you can find them again with a powerful search program. Evernote allows you to sync with your devices, and makes it easy to publish on Facebook, Twitter, LinkedIn and others. Also serves as a budgeting tool, calendar and digitalized business card organizer.
Diigo is a cloud-based researching tool that allows you to highlight and write notes on web pages you're reading. Works on all major web browsers, iPad and Android. Easily shared, great for collaboration projects or just for your own personal use.
Dragon Dictation brings a whole new world of possibilities to writers. You don't even have to type anymore. Just dictate your ideas and Dragon Dictation transcribes it into text. It's five times faster than typing and you can even publish your dictations in text form to emails, SMS, Twitter, Facebook and others.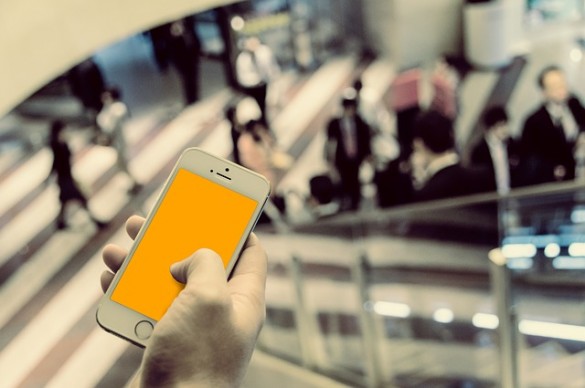 Help me Write is an app that allows your readers to choose what you're going to write about next. You put out some ideas for topics and your followers vote on what they want to read about. When you've written on the most popular topic, you can send it out to your readers. Rather than looking at trends and graphs, Help me Write gets you direct feedback from your audience.
SelfControl is an application for Macs that allows you to block access to distracting internet sites. You can add sites to a blacklist and when you start the timer, those sites will be unavailable to you until the timer goes off.
Spice Mobile is an app for sparking your creativity with over 22,000 quotes from great literature. If you're stuck in your description of a certain topic, type it in and see a list of at least 5 literary descriptions. Then let your own imagination loose.
Bitly is a must-have for advanced bloggers. It allows you to brand your content and share it on social media. It also tracks the performance of your links with graphs and data based on geography, historic traffic and trends.
Omm Writer is a customized writing center that works for Macs, PCs and iPads. It makes the entire writing process an exercise in personalized aesthetics. Beyond the background color scheme and soothing music you can choose from a variety of personalized fonts and addictive keyboard stroke sounds. Pure bliss.
Snapseed is an advanced and easy-to-use photo editing app to drastically increase the quality of your photos. Cool filters like Retrolux, Drama, Vintage and Grunge take your original photos to publish-worthy levels. Easily shared on Google+ and social media.
Pixlr is a time-tested simple photo editing app that's compatible with PCs and Macs as well as iOS and Android. Edit and add text to your photos with this super-simple app.
MindMeister features visual mapping of your ideas. Its simple layout allows your ideas to flow. Share your mind maps with friends and project collaborators. Compatible with iPhone, iPad and Android.
Pulse is the app by LinkedIn that allows you to read news stories that are relevant to you and your business. Syncs to all your devices and saves your articles for you when you're out of internet range. It allows you to easily publish to social media including LinkedIn, Twitter, Facebook, YouTube, Flickr and Tumblr.
HootSuite is the number one social media management app. Boasts an easy-to-use and ultra-streamlined setup. Allows you to share posts on Twitter, Facebook, LinkedIn and Foursquare. Its autoschedule feature allows you to schedule sharing posts several days ahead.
Other useful tools:
Author: BloggingPro