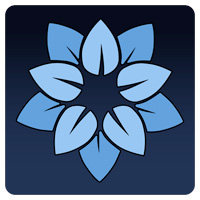 Tumblr, a service that blurs the line between microblogging and a full featured weblog has just raised the video uploading limit to 100 MB.
While this might not seem like anything spectacular (after all YouTube is 20 time larger with 2 GB), Tumblr fans will be able to broadcast their videos immediately without dealing with the hassles of transcoding.
(Tumblr Staff) Over the next few hours, we'll be rolling out crazy simple native video uploading to all accounts. This is designed to be an easy alternative to full-blown video sites when all you want to do is post a quick video to your blog. […]

Tumblr will immediately post most H.264-MP4-AAC videos without transcoding! That means no waiting and no quality loss. Photo Booth videos and iMovie's "Export to iPod/iPhone" work great.
Tumblr still limits users to the "5 minuet rule" when it comes to video uploading, although hopefully that will change once they unleash the rumored premium features.
Despite its simplistic approach to blogging, Tumblr is quickly turning into a full fledged blogging platform, whose previous additions of pages and comments could make it a strong contender against both Blogger and WordPress (especially for bloggers looking to save some money during this recession).
Author:
Darnell Clayton
Darnell Clayton is a geek who discovered blogging long before he heard of the word "blog" (he called them "web journals" then). When he is not tweeting, Facebooking, or blogging about space and his beloved iPhone, he enjoys running, reading and describing himself in third person.